China Rejects Gilead's Sovaldi Patent Application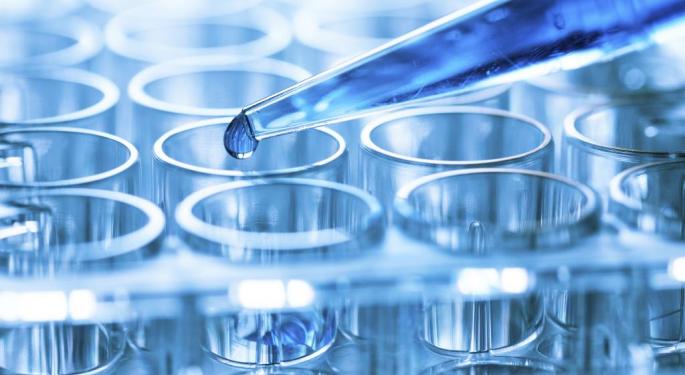 China's State Intellectual Property Office (SIPO) has decided to reject a Gilead Sciences, Inc. (NASDAQ: GILD)'s patent application relating to its hepatitis C (HCV) drug sofosbuvir, marketed as Sovaldi. The rejection could have important implications for Gilead, its generic drug competitors and HCV patients worldwide.
The Ruling
The particular patent that was rejected by the SIPO had to do with the "prodrug" that Gilead uses in sofosbuvir, which activates a base compound inside the body. The SIPO ruled that this prodrug was developed using previously published techniques and didn't meet the "new and non-obvious" requirement for a patent.
Remaining Vulnerability
Gilead's patent on the base compound contained in sofosbuvir was unaffected by the ruling. However, according to Tahir Amin, co-founder and director of intellectual property for the Initiative for Medicines, Access & Knowledge (I-MAK), Gilead's second patent on sofosbuvir in China may also be subject to legal challenges.
"We've already challenged Gilead's other patent in countries like Brazil and India, and we believe it is vulnerable from a legal prospective in China as well," Amin told Benzinga.
I-MAK is a non-profit team of lawyers and scientists that work to make global access to medicine more affordable by fighting drug company patents worldwide. In its rejection of Gilead's prodrug patent, the SIPO cited evidence of the illegality of the patent presented by I-MAK last year.
Emerging Markets Critical
While the patent application rejection does not directly have an impact on Gilead's sales of Sovaldi, the ruling could be a step in the right direction for HCV patients worldwide that can't afford expensive treatment. About 50 million people with HCV live in middle-income countries such as China.
A recent study by the University of Liverpool found that generic manufacturers can produce a 12-week sofosbuvir treatment for as little as $101. According to Doctors Without Borders, Gilead is expected to charge as much as $15,000 for a 12-week Sovaldi treatment in countries like China.
"The ruling in China is an important step not only for the nearly 30 million HCV patients in China, but also for the rest of the world," Amin told Benzinga. China is also a major supplier of raw materials for generic drug manufacturers in other countries that could potentially produce generic versions of Sovaldi for a much lower price than Gilead will likely be charging for the drug.
"It opens up the whole market to potentially bring prices down even further," Amin explained. "China is a pivotal part of the global puzzle in terms of ultimately trying to make access more affordable."
Posted-In: China I-MAK SIPO SovaldiHealth Care Top Stories Exclusives General Best of Benzinga
View Comments and Join the Discussion!