New Software Makes It Harder To Use Bitcoin For Criminal Activity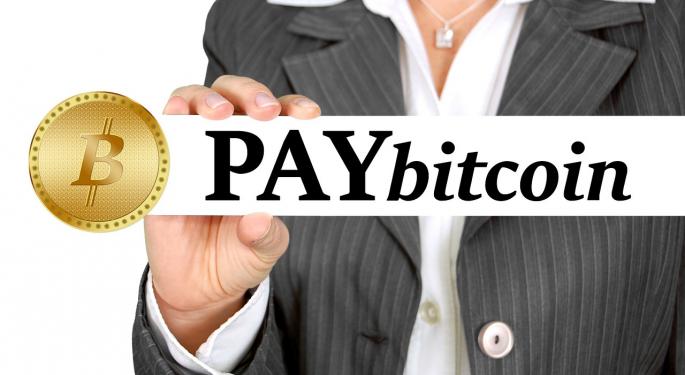 One of the major reasons banks have been wary of accepting bitcoin as a viable currency has been the cryptocurrency's association with illegal activity — specifically money laundering.
Because banks are responsible for keeping track of inflows and outflows and ensuring that the money hasn't come from an illegal operation, they have been hesitant to embrace digital currencies. However, Elliptic, a London-based bitcoin startup says its latest software development could change all that.
Bitcoin Tracking
Elliptic is a program that is able to track a bitcoin's movement using blockchain, allowing banks to get a better picture of the source of a particular coin.
The software uses machine-learning in order to skim every corner of the web to track the movements of bitcoins. The company claims this technology could be the key in bringing bitcoin into mainstream use.
Related Link: Bitcoin May Not Go Mainstream, But Blockchain Will
Visualizing Bitcoin Paths
On Thursday, the company released a visualization tool that outlined the movements of bitcoin since its creation six years ago. The tool was able to name the 250 largest entities that facilitate bitcoin transactions and create a visual map of bitcoins' flow.
Anti-Money Laundering
As bitcoin users are able to remain relatively anonymous when making transactions, businesses accepting bitcoin payments have found it difficult to satisfy regulators who are concerned about money laundering. However, the new system would give companies a chance to perform the necessary checks and meet regulatory obligations.
Related Link: Bitcoin Robot Sheds Light On The Dark Web
Privacy Concerns
Critics say programs like Elliptic take away from the original purpose for creating bitcoin — making transactions without the oversight of a third party. Many believe that taking away the anonymity drastically reduces the appeal of using bitcoin.
However, Elliptic says the program isn't intended to pry into people's lives, but to help further spread bitcoin use by making it more accessible for businesses.
Image Credit: Public Domain
Posted-In: Bitcoin EllipticCryptocurrency Forex Top Stories Startups Markets Tech Best of Benzinga
View Comments and Join the Discussion!