Can Mindbody Use Its IPO To Overcome Its Increasing Losses?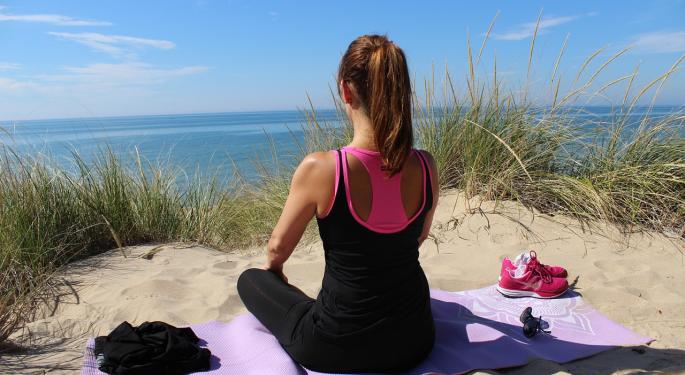 MINDBODY Inc (NASDAQ: MB), a cloud-based SaaS provider for fitness and beauty services plans to raise $100 million for its IPO Friday.
The company will offer 7.2 million shares between $13 and $15 per share through Morgan Stanley, Credit Suisse and UBS. Although the company operates in the growing health and fitness market along with the highly anticipated Fitbit IPO this Thursday. The company has been mired in losses with no clear direction forward.
A Closer Look At Mindbody
Mindbody was founded in 2001 in California as a wellness and fitness platform to provide customer service, scheduling and payment software to health and beauty small- and medium-sized businesses. The company was an early leader into the health and fitness industry that ignited in 2004.
Related Link: IPO Outlook: Fitbit Running On Pace For This Week's Hot IPO
Mindbody has emerged into the "leading online wellness services marketplace with over 42,000 local business subscribers on its platform in 124 countries and regions that employs over 250,000 practitioners at more than 33,000 yoga studios, health clubs, beauty salons and other businesses who provide services to over 24 million active consumers," according to Mindbody's prospectus.
The platform helps simplify how its subscribers run their businesses, attract and engage customers, grow revenues and make a difference in people's lives. At the end of Q1 this year, $6.3 billion transactions took place between consumers and subscribers within Mindbody's marketplace, where $4.3 billion flowed through its payments platform.
According IBISWorld, "In 2014, the total revenue of gyms, health and fitness clubs in the U.S. was expected to reach $26.5 billion and the U.S. salon market, consisting of haircare services, skin care services and other are expected to reach $50.2 billion." The markets for these services are larger internationally.
Related Link: Under Armour Connected Fitness Chief Digital Officer To Keynote 2nd Annual Motionsoft Tech Summit
Mindbody commissioned a report from Frost and Sullivan suggesting its global market is 4.2 million health and wellness businesses. The market for management software solutions for wellness businesses is slated to grow at 17 percent from $9.5 billion this year to $15.3 billion in 2018.
Even with all this growth, will Mindbody be around long enough to capture this growth as it keeps expanding at a high cost?
Financials
Mindbody's revenue growth for the last three years was $31.99 million in 2012, $48.69 million in 2013, and $70.01 million in 2014. Revenue in Q1 2015 was up 42.2 percent to $22.26 million from $15.65 million in Q1 2014. Revenue growth appears to be slowing to a more reasonable growth rate with 52.2 percent from 2012 to 2013 and 43.8 percent from 2013 to 2014. Q1 2014 to Q1 2015 showed revenue growth of 42.2 percent.
On the other hand, operating expense have been growing higher. The bulk of the expenses went to Sales and Marketing. Total operating expenses have accelerated since 2012, from $23.6 million to $64.1 million in 2014. With the revenue growth, the company has been burning through their cash to keep up. Operating cash flows have risen each year into negative territory. Operating cash flows increased from 2012 to 2014 from $(1.91) million to $(17.9) million in 2014.
The company raised $35 million in 2012 as well as $50 million last year. Mindbody has $22 million of cash as of the first quarter 2015, which at its current burn rate, may be enough to sustain it through the year.
Losses have continued to mount for the company. Net losses from 2012 to 2014 grew from $(5.52) million in 2012 to $(16.25) million in 2013, and $(24.61) million in 2014. So far in the first quarter this year, Mindbody's net loss was up 62.3 percent at $(7.86 million) compared to $(4.84) million a year earlier.
Since 2012, the company's subscribers increased each year along with average monthly revenue per subscriber. Subscribers numbered 22,062 in 2012 and 40,517 in 2014. Subscribers in Q1 2015 grew to 42,700.
Related Link: Art Of Living Set To Showcase The Yoga Way
Pricing Info
Mindbody expects the net proceeds to be $89.3 million. The company intends to use the proceeds for general corporate purposes, which includes working capital, operating expenses and capex.
Mindbody will offer 7.2 million shares and expects to price between $13 and $15 on the NASDAQ under the ticker MB. The main underwriters include Morgan Stanley, Credit Suisse and UBS. The IPO is expected to price Thursday night.
Image Credit: Public Domain
View Comments and Join the Discussion!
Posted-In: Frost and Sullivan IBISWorldTechnicals Previews IPOs Trading Ideas