Medical Marijuana Takes A Hit After Supreme Court Ruling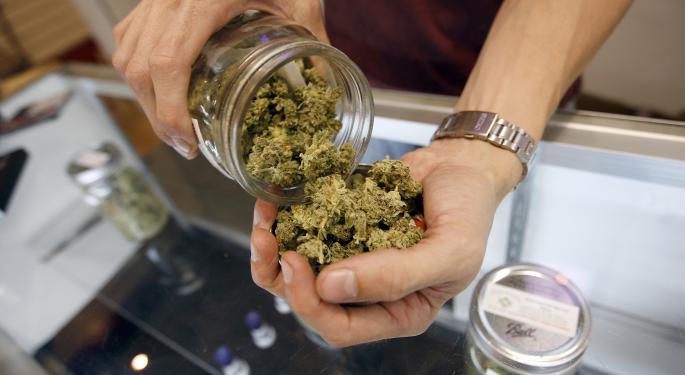 Although Colorado has the most relaxed marijuana rules in the U.S., the Supreme Court ruled Monday that companies have the right to fire workers who fail drug tests for using the drug.
The decision delivered a major blow to proponents of marijuana legalization in the U.S., but allowed companies to breathe a sigh of relief as the case could have had far reaching implications.
Fired For Smoking Pot
Colorado law allows employers to set their own rules regarding whether or not their employees are permitted to use marijuana outside of work.
However, when medical marijuana patient Brandon Coats was fired from Dish Network Corp (NASDAQ: DISH) for failing a random drug screening, he countered that off-the-clock medical marijuana use was legal under Colorado's current laws.
Medical Marijuana Questioned
Coats, a paraplegic, was using the drug to control his muscle spasms and took Dish to court after being fired in 2010.
Related Link: Snoop Dogg Moves Forward With His Pot-Based Fund
The case made its way up to the Supreme Court this year where it was closely watched by the medical marijuana community and U.S. firms as it will set an important precedent as marijuana legalization continues.
Conflicting Laws
In Colorado, workers are protected from being fired for carrying out legal activities outside of work. However, the court ruled that although marijuana is considered legal under Colorado law, it is still classified as illegal under federal law and therefore Coats' activities weren't protected.
The decision was a blow to the medical marijuana community and underscored the many complications that stem from conflicting state and federal laws.
View Comments and Join the Discussion!
Posted-In: Brandon Coats marijuanaNews Politics Top Stories Markets General Best of Benzinga