The Apple Store Gets Its First Cryptocurrency Trading App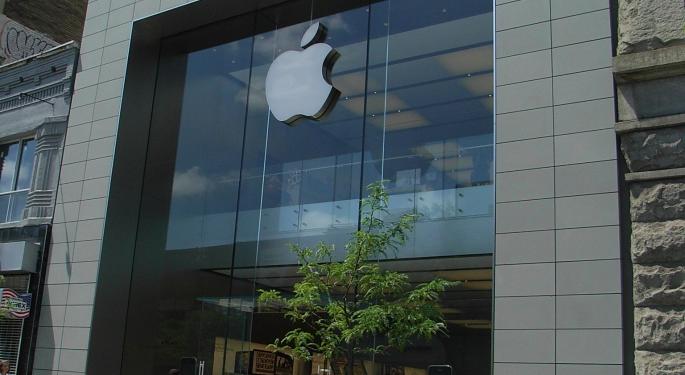 In a major step forward for the bitcoin community, Apple Inc. (NASDAQ: AAPL)'s iOS store debuted its first ever cryptocurrency trading app on Tuesday.
The app, called ShapeShift, allows users to quickly convert digital currencies from one type to another quickly and easily. The app was seen as a landmark moment for cryptocurrencies ,as the Apple store has historically been reluctant to approve bitcoin-related apps.
What Is It?
ShapeShift is the brainchild of Erik Voorhees, who was one of bitcoin's earliest adopters in 2011.
Voorhees created the ShapeShift platform to provide users of digital currencies with an easier way to change their money. The app's major draw is that it doesn't require users to set up an account or a wallet – Voorhees described it as a "vending machine" where users can submit one kind of digital currency and receive another.
Related Link: MasterCard Slams Bitcoin In Letter To UK Officials
Security A Draw
The app's simplicity also functions as a consumer protection according to Voorhees. As ShapeShift doesn't hold on to customers' money like a traditional exchange would, there isn't as much risk for hacking.
Users can also rest assured that in the case of a collapse like that of Mt. Gox, ShapeShift operators would have no way of accessing their funds.
iOS Only A First Step
ShapeShift's debut in the Apple store is only the beginning; the company is hoping to release an Android app as well in the coming months.
Although Android has a wider global reach, the company chose to begin in the Apple store as it expected to face the most pushback in getting its app approved for distribution.
Image Credit: Public Domain
Posted-In: Bitcoin Erik Voorhees Mt. GoxCryptocurrency Forex Top Stories Markets Tech
View Comments and Join the Discussion!