Panasonic Partners With Japanese Firm To Join Deep Learning Revolution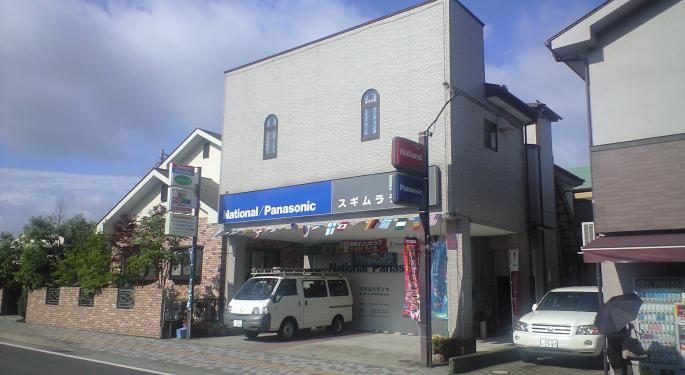 In an age where everything seems to boast an Internet connection, it is no longer enough for electronics to simply carry out pre-determined tasks.
To set their products and services apart, big name companies like Google Inc (NASDAQ: GOOG) (NASDAQ: GOOGL) and Facebook Inc (NASDAQ: FB) have poured millions into "deep thinking" – a new type of technology that allows computers to learn and develop as they perform tasks.
Now, Panasonic Corporation (ADR) (OTC: PCRFY) is moving into that space in hopes of broadening its driver-assistance offerings.
A South Pacific Partnership
Panasonic has joined forces with Preferred Networks Inc., a Japanese firm that specializes in machine learning.
Preferred Networks has already developed technology capable of identifying people in surveillance videos and sorting them into categories based on their movements. The system can even predict what a particular person will do next based on past experiences.
Related Link: Why Your Strongest Password Is Still Vulnerable
Deep Learning For Drivers
Panasonic is hoping to leverage the Osaka-based firm's knowledge in order to improve its driver assistance systems.
With the growing push for connected cars, electronics that contribute to auto-safety are poised to make major gains in the coming years.
As machine learning gains traction, many expect that the future will see all cars connected to a collective "brain" that helps their computers learn to perform new tasks as time passes. This deep learning technology would be useful in helping car computers learn to avoid obstacles in a variety of situations.
Already In Play
While the auto industry represents a huge opportunity for deep learning technology, many companies have already begun using machine learning to improve their services.
Google has equipped its Android phones with voice recognition technology that is able to constantly improve itself, while Facebook uses machine learning to improve what users see on their news feed.
The possibilities for the technology are endless – finance firms could use deep learning to predict sudden market shifts or cybersecurity firms could use it to improve threat detection software. For that reason, most analysts are expecting to see an increase in deep learning startups cropping up both in the U.S. and abroad.
Image Credit: Public Domain
View Comments and Join the Discussion!
Posted-In: deep learning machine learning Panasonic Preferred Networks Inc.Top Stories Tech Best of Benzinga