Netflix May Be Headed Toward Stock Split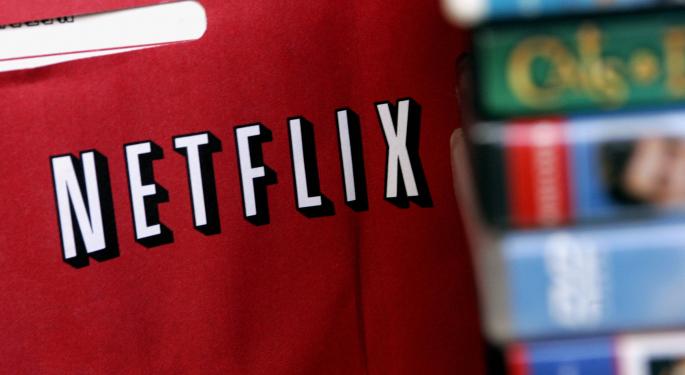 Netflix, Inc. (NASDAQ: NFLX) will hold its annual shareholders meeting on Tuesday at 3:00 p.m. EST. One of the proposals under consideration is a 30-fold expansion of the company's stock from 170 million shared to 5 billion shares.
Currently, Netflix has the 8th-highest priced stock in the world, sitting at almost $650 per share.
See Also: Is A Netflix Stock Split A Good Idea?
There are three potential motivations for a Netflix stock split, according to The Motley Fool's Anders Bylund:
Netflix could sell a heap of extra shares to investors, which would raise capital but dilute the stock's value for current shareholders.
It could institute a generous stock-based compensation program, which would artificially stimulate the company's bottom line but also reduce the value of the stock.
The extra shares could finance corporate buyouts, with the target company being compensated in Netflix stock instead of cash. Once again, dilution would result.
Bylund, however, said Netflix has denied having plans for any of the three measures.
But even if the firm does have hidden intentions, shareholders shouldn't expect all 5 billion common shares to hit the market at once. Currently, only 60 million of Netflix's 160 million shares are on the market.
Related Link: Content Is King And Netflix Is Acquiring It
Furthermore, the proposed stock split would bring Netflix in line with other major tech companies. IBM, Microsoft and Apple all have at least 5 billion approved shares, but none have even half of those on the market currently.
On top of the fact that most of the new shares probably won't hit the market, Bylund expects the stock split to stop far short of the proposed 30-to-1 mark. A more reasonable expansion, he said, would be somewhere in the neighborhood of 1.7 billion shares—a 10-fold increase.
Shares of Netflix traded recently at $645.95, up 3 percent. Shares are up more than 87 percent year-to-date
Posted-In: Anders Bylund Motley FoolPreviews Stock Split Trading Ideas Best of Benzinga
View Comments and Join the Discussion!