Homeowners Are (Again) More Optimistic Than Appraisers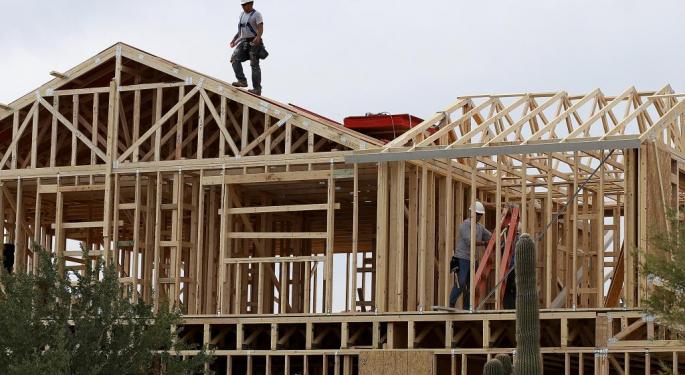 The most recent study by Quicken Loans Inc. of homeowner value perceptions revealed that the disparity between appraiser and homeowner opinions of home values continues to grow.
While home values have generally increased from month to month over the past year, homeowners' perceptions of home value have become increasingly inflated relative to appraiser valuations.
Homeowners' Price Perception
In the study, the difference between homeowner estimates of home worth and appraiser valuations was measured using Quicken Loans' Home Price Perception Index (HPPI). The HPPI was determined by comparing the difference between the homeowner's estimated home value as listed on the mortgage application with the appraised value of the home.
Related Link: REITWeek Is Here: Let's Get The Party Started
Although the HPPI indicates that appraisals, on average, consistently exceeded homeowners' estimates throughout 2014, appraiser opinions of home value fell from 0.69 percent to 1.15 percent below homeowner estimates from April to May.
Appraisers' Valuation
The Quicken Loans study also compared the trends for HPPI to those for Home Value Index (HVI), which reflects only the appraised value of the home.
The national HVI has continued to creep higher in the last two months, including an increase of 0.24 percent in the month of May. Both HVI and HPPI were calculated using Quicken Loans' mortgage data from over 3000 counties across the U.S, including four geographic and 27 metropolitan areas.
Valuation By Location
While average home values in the U.S. have risen 4.64 percent since May 2014, home values in the West have exceeded the average HVI by 1.47 percent during that time.
With regards to HPPI, overall appraiser valuations in the majority of the metropolitan areas surveyed have exceeded homeowner perceptions during the past year. The cities in which homeowners have most underestimated the value of their homes include Sacramento, San Diego and Las Vegas.
Posted-In: appraiser values home owner values homeowner value perceptionsNews Econ #s Top Stories Economics Real Estate Best of Benzinga
View Comments and Join the Discussion!