Overstock To Issue Digital Corporate Bond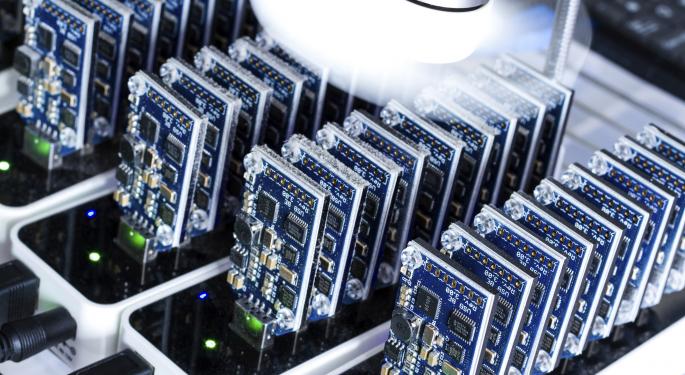 Last week, online retailer Overstock.com, Inc. (NASDAQ: OSTK) announced plans to issue a private bond powered by blockchain.
The company's CEO Patrick M. Byrne said in a press release that he expects this initiative to prove that cryptocurrencies and the technology that powers them have real-world applications and will eventually facilitate transparent financial transactions.
How?
The system will allow investors to track their ownership of the cryptosecurity using blockchain on Overstock's newly created platform, dubbed TØ.com technology. The platform will allow users to make same-day transactions securely and without a third party intermediary.
Related Link: Blockchain Could Be Used For Surveillance
Who's On Board?
Byrne said the deal was circulated among accredited investors on July 1, and he hopes to raise $25 million through the issuance of cryptosecurities.
The event has sparked curiosity in Wall Street, as it marks the first attempt by a major company to use a blockchain for fundraising.
A New Kind Of Market
In the fall, Overstock announced its plans to create a new market driven by blockchain and filed for approval for the endeavor with the Securities and Exchange Commission.
Byrne said that the new, blockchain-driven market would be more transparent and make share markets "un-rigable."
Related Link: Orange: The Latest Company To See Benefit In Blockchain
Can Blockchain Keep Up?
Although Overstock's grand plans have been hailed as an innovative way to plug holes in the market, many worry that blockchain isn't developed enough to deal with the way Wall Street works.
Trading on share markets takes place at a high volume and a fast pace, and many worry that blockchain won't be able to keep up. Despite that, Overstock's cryptosecurity will be closely watched by smaller firms who could potentially use such a system to fundraise in the future.
Posted-In: Blockchain cryptosecurity Patrick M. ByrneCryptocurrency Forex Top Stories Markets Tech Best of Benzinga
View Comments and Join the Discussion!