Electric Dump Trucks? Tesla Co-Founder Says Yes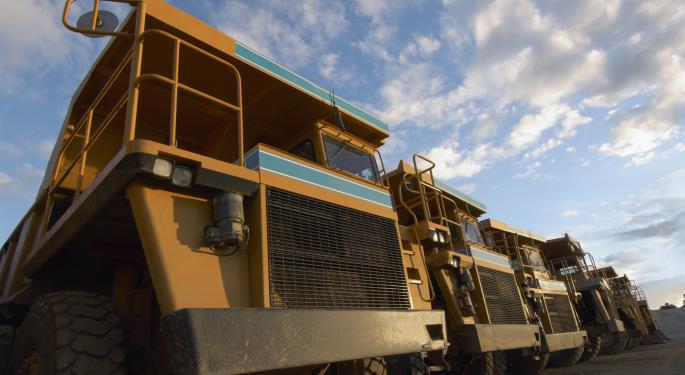 One of the four founders of Tesla Motors Inc (NASDAQ: TSLA) is focusing on retrofitting commercial trucks with electric powertrains.
Ian Wright left Tesla in 2004 after its current Chief Executive Elon Musk bought in, and is now running Wrightspeed, a California-based startup that provides powertrains and counts FedEx Corporation (NYSE: FDX) among its customers.
Wrightspeed last month announced what it described as a "breakthrough" turbine generator that would extend the range of its products.
More recently, the company picked up publicity from a widely distributed story by the Associated Press.
The story didn't address Wrightspeed's funding, but the publicly traded venture fund Firsthand Technology Value Fund Inc (NASDAQ: SVVC) has about 5.6 percent of its $187 million portfolio tied to Wrightspeed.
The San Francisco Chronicle said in September that Wrightspeed had obtained $16.5 million in venture funding, although it didn't say from where.
Wrightspeed is expanding fast as fleet owners retrofit aging trucks to meet stricter emissions standards, according to the AP.
"You can take this truck that you've invested all this money in and it's still in good shape, and you can swap out the powertrain for our powertrain and suddenly you're emissions-compliant," Wright told the news agency.
After leaving Tesla, Wright reportedly sought to build electric sports cars, but gave that up when he lacked funding.
Wright believes that commercial trucks may offer a more immediate practical market than cars for electric technology.
"Besides the fact that modern cars are already very clean, your average Toyota Camry driver only uses about 600 gallons a year, while a garbage truck will use 14,000," Wright told USA Today earlier this year.
Posted-In: electric dump trucks electric trucks Elon Musk Ian Wright WrightspeedNews Top Stories Tech Best of Benzinga
View Comments and Join the Discussion!