Cloud-Based Computing Speeds Up Medical Research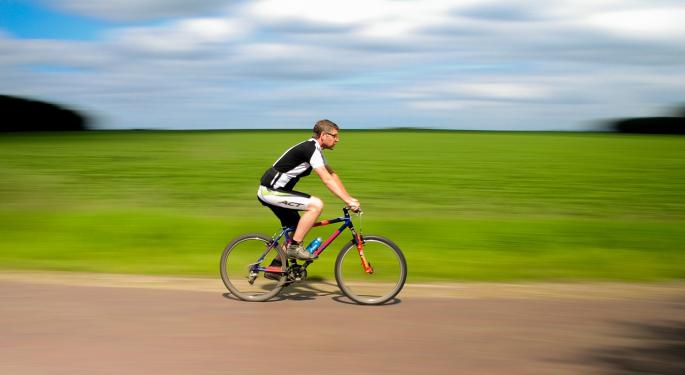 The healthcare industry is turning toward precision medicine, as more information about the human genome is uncovered.
Earlier this year, the House passed a bill funding medical research geared toward developing drugs that target specific genes in an effort to push the idea of personalized treatment forward. In order to develop these types of drugs, scientists need access to a database of genetic information, the size and complexity of which has presented a challenge for typical computers.
The Solution Is In The Cloud
Enter cloud computing. The 1,000 Genomes Project, an international database containing the most detailed catalogue of human genetic variations to date, has provided scientists with a way to freely search an overview of human genetics from anywhere in the world; and now cloud computing is making that search even faster.
In the past, transmitting data that complex may have taken weeks, but cloud-computing services make the data easily transferable and searchable.
Related Link: How Insurance Giants Are Pushing Value-Based Healthcare Forward
Amazon And Google Step Up
Amazon.com, Inc. (NASDAQ: AMZN) and Google Inc (NASDAQ: GOOG) (NASDAQ: GOOGL) have emerged as industry leaders when it comes to cloud computing, specifically geared toward genetic research.
Both companies are vying for the top spot in genetic cloud computing services, hoping to control a large slice of an industry that is seen growing to become worth $1 billion over the next three years.
What Makes Cloud-Computing Services Stand Out
Storing genetic data is only a small part of what makes a cloud-computing company attractive to researchers. The tools offered to manipulate that data and the time it takes to conduct a study are all factors in how valuable the service would be.
Another major concern for healthcare professionals is security. As much of the data being uploaded is confidential, it is important that the cloud service has adequate cybersecurity to protect itself from a hacking attack.
Image Credit: Public Domain
View Comments and Join the Discussion!
Posted-In: 000 Genomes Project precision medicineHealth Care Top Stories Tech General Best of Benzinga