Google's Kurzweil: By 2030, Human Brains Will Connect To The Cloud Via Robotic DNA Strands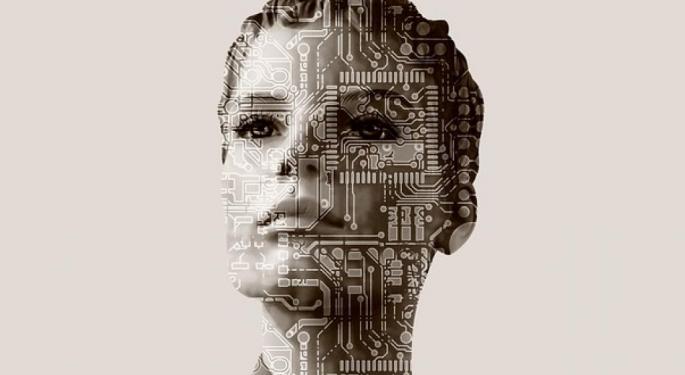 Google Inc (NASDAQ: GOOG)(NASDAQ: GOOGL)'s Ray Kurzweil says humans will connect directly to the cloud where computers will augment brainpower.
Kurzweil made the prediction in a speech to the Exponential Finance conference in New York, as reported by CNN Money.
A talk on the same theme by Kurzweil, recorded in March 2014, is currently available via Kurzweil's website.
In his talk Wednesday, Kurzweil said that within 20 years, human brains will connect to cloud-based computing power via tiny robots made from DNA strands.
Related Link: Google's European Peril
"Our thinking then will be a hybrid of biological and non-biological thinking," he said.
"As I wrote starting 20 years ago, technology is a double-edged sword," he added. "Fire kept us warm and cooked our food but also burnt down our houses. Every technology has had its promise and peril," Kurzweil reportedly told the conference.
Kurzweil has made similar predictions about human-machine hybrids at least as far back as his 1999 book called "The Age of Spritual Machines."
The author and inventor is know for frequent public talks, where expounds on "life extension technologies," nanotechnology and robotics.
Wikipedia has a lengthy page devoted to the predictions of Kurzweil, mostly culled from his seven books on futurism.
Five years ago, Kurzweil reviewed 147 predictions he made in the 1990s for the year 2009. Kurzweil said 86 percent were correct, according to CNN.
Image credit: Public Domain
Posted-In: Google human robot hybrids Google hybrid robots Ray KurzweilNews Tech Interview Best of Benzinga
View Comments and Join the Discussion!