Americans Aren't Just Going To Walley World For Fun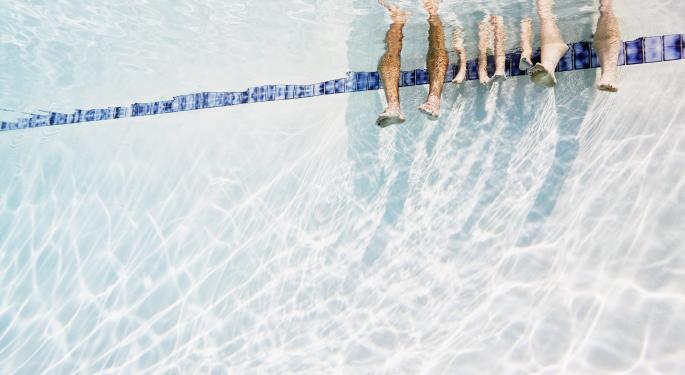 Tripadvisor Inc (NASDAQ: TRIP) is out with a new survey that may make fans of "National Lampoon's Vacation" cringe.
According to the survey, 77 percent of employed U.S. respondents said that they had worked on a vacation within the past year.
Clearly, they're not just going to Walley World for fun.
By comparison, 40 percent of respondents in Australia, Brazil, France, Germany, Italy, Japan, Russian, Spain and the United Kingdom indicated they had worked during a vacation.
Ninety one percent of U.S. respondents indicated they check e-mails during a vacation, compared to a 65 percent global average. Eighty five percent of U.S. respondents admitted to responding to work related e-mails while on vacation, compared to a global average of 56 percent.
Fourty two percent of U.S. respondents indicated that they spent part of their vacation creating and or editing work related documents. This compares to the global average of only 26 percent.
Related Link: Priceline Outlook Sinks Stock, Tripadvisor Takes Off
The findings from the survey appear to be consistent with a blog post by 20 Something Finance. According to the publication, the U.S. remains the only industrialized country in the world with no legally mandated annual leave.
So, Why Do Americans Work During Vacation?
"We want to keep our jobs and not be a 'low performer' compared to others," the blog suggested while also adding "we generally don't fight for our working rights."
Founder and Editor of Moneyball Economics Andrew Zatlin has a slightly different take.
"I wouldn't conclude Americans are workaholics," he told Benzinga in a phone interview.
He pointed out that the survey doesn't necessarily consider every factor and scenario. For example, Zatlin would check his e-mails and take care of a few business items while on vacation, only when time permits and appropriate to do so.
"Vacation is downtime, but every day there is new stuff coming in," he said. "If its time away from the family then it could be an issue. If its during 10 minutes of downtime waiting to go out then no problem."
Zatlin added that Americans, particularly millennials, no longer subscribe to the 9 to 5 workday. Many millennials are used to dedicating some time in the evenings and weekends to check up on a few work related items and this has become the new norm. A vacation isn't necessarily different.
He also pointed out that many international workers don't necessarily have the same connectivity that Americans enjoy. A worker in an emerging economy may only have access to the office through a work computer, which may not be easily accessed while on vacation. On the other hand, the cost of data for Americans is fairly cheap, easy and convenient through a smart phone or other connected device.
"I'm connected, but it's not more than a few minutes," he concluded. "We just have better communication tools and are leveraging those tools more often."
Posted-In: 20 Something Finance Andrew Zatlin millennialsNews Psychology Top Stories Economics General Best of Benzinga
View Comments and Join the Discussion!