Google Promises To Aid Disabled Communities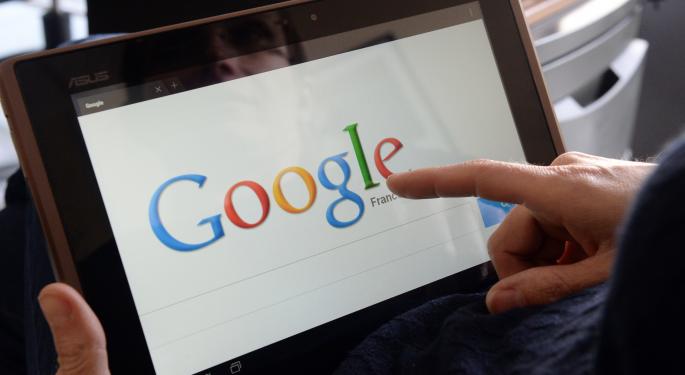 On Tuesday, Google Inc (NASDAQ: GOOG)(NASDAQ: GOOGL) published a blog post introducing the company's latest initiative — the Google Impact Challenge: Disabilities.
Through this program, the company has promised to help fund the development of assistive technology that will give disabled people independence and a better quality of life. The program will fund nonprofits working to help disabled communities using $20 million dollars that Google has earmarked for grants.
While Google is calling on the community to nominate organizations who excel in this area, the tech giant has already chosen two noteworthy companies whose efforts to reduce the cost of assistive technology have been recognized as innovative.
Making Prosthetics More Affordable
Google has awarded a $600,000 grant to the Enable Community, a site that connects people in need of prosthetics with those willing to volunteer their 3D printers and design skills.
Related Link: National Council On Disability Releases Transporation Access And Policy Report
Enable hopes to use the growing enthusiasm behind 3D printing to give amputees a new way to get access to a prosthetic limb. The community calls on volunteers to do everything from designing, printing and fitting the limbs free of charge in order to dramatically reduce the cost of prosthetics.
Hearing Aid In Developing Countries
The new Google initiative deemed World Wide Hearing, a nonprofit working to provide auditory support to low income communities, worthy of a $500,000 grant in order to advance its idea to use smartphone technology to create a low cost, hearing loss toolkit.
The company says it will use the funds to develop a prototype to demonstrate how readily available smartphone technology could be reworked to provide hearing aids to impoverished people in developing countries.
Posted-In: 3D Printing Enable Google Impact Challenge Google Impact Challenge: Disabilities World Wide HearingHealth Care Top Stories Tech Best of Benzinga
View Comments and Join the Discussion!