Investors Rush Back To Europe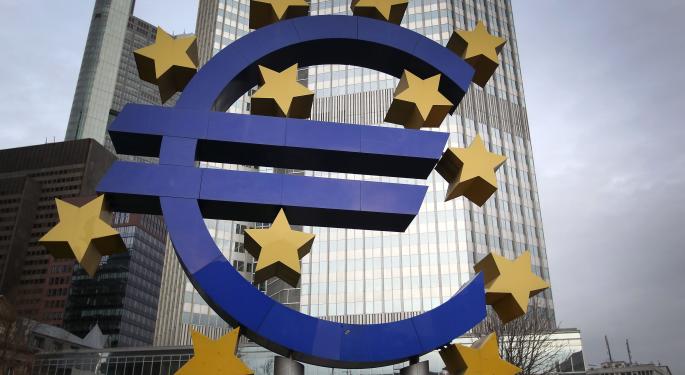 This week, a Bank Of America Merrill Lynch survey of 169 fund managers showed that international investors were favoring Europe over the U.S. as an investment destination. The data showed that they trimmed their allocation in U.S. stocks to 19 percent underweight last week, marking the largest pullback in more than seven years.
But The U.S. Has Been Recovering
It may seem counterintuitive to pull out of the U.S. at a time when most economists are expecting to see the nation's recovery continue. However, several factors have given traders cause for concern regarding U.S. markets.
Related Link: Euro Reverses Gains As ECB Proves It Means Business
Some Softness
For one, recent economic data has been patchy. Though the weakness prompted the Federal Reserve to push back its rate hike, a positive for equities, many worry that weakness in other parts of the global economy is beginning to drag the U.S. down.
Equities Overvalued?
Another major issue on traders' minds has been whether or not U.S. equities are overvalued. Fed chief Janet Yellen warned last week that in her view, equity market valuations were high. Many investors agree, saying that the Fed's accommodative policies have given traders license to take more risks.
Why Europe?
European markets have been relatively lucrative so far this year as the nation's recovery gets back on track. The region has seen some economic improvement and the European Central Bank's quantitative easing plan has given share markets a massive boost. Just this week, ECB officials commented that they were planning to up the bank's expenditure on bonds in May and June, something that sent markets even higher.
Posted-In: Bank of AmericaEurozone Markets Trading Ideas Best of Benzinga
View Comments and Join the Discussion!