Report: IRS May Snarl Yahoo's Alibaba Spin-Off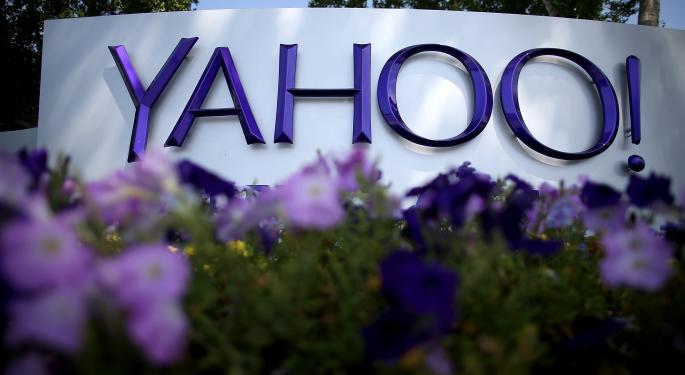 Yahoo! Inc. (NASDAQ: YHOO) shares sank more than 7 percent Tuesday on news that its pending spin-off of a stake in Alibaba Group Holdings Ltd (NYSE: BABA) might be imperiled by new rules from the Internal Revenue Service.
Yahoo earlier this year said it would deposit its Alibaba stock, worth $40 billion at the time, as well as "a legacy, ancillary Yahoo business" it didn't identify, into a spin-co in a tax-free transaction.
But an IRS official said Tuesday the agency is mulling changes to relevant rules.
"The issue comes down to whether we've dropped a hot dog stand or a lemonade stand into a business that is primarily publicly traded stocks, cash and other wonderful things that I call appreciated property," said Isaac Zimbalist, a senior officer at the IRS, according to a Bloomberg report.
Yahoo reportedly paid $3 billion in taxes in 2013 after selling when it sold about $10 billion in Alibaba shares.
Yahoo hasn't issued a comment on the prospective rule change.
In announcing the spin-off in January, Yahoo Chief Financial Officer Kenneth A. Goldman said the company worked with tax experts for two years in formulating its plan.
"Our plan is designed to achieve the most advantageous return of capital to Yahoo shareholders with the absolute highest probability of success," Goldman said at the time.
Yahoo closed down Tuesday by $3.38 at $40.98. Shares gained 3 percent in Wednesday's pre-market session.
View Comments and Join the Discussion!