Blackstone's Michael Nash Talks Debt And The Real Estate Cycle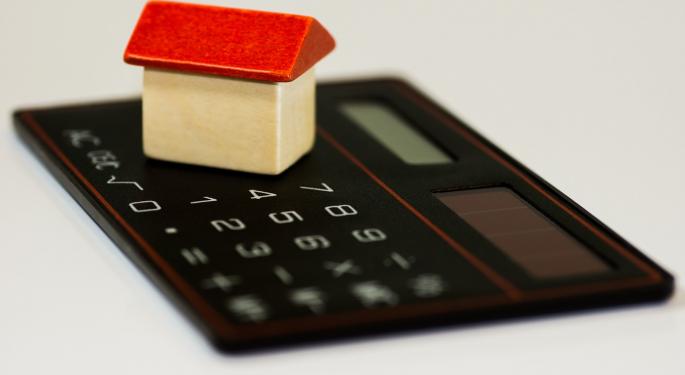 In mid-May, Michael Nash, senior managing director at Blackstone Group LP (NYSE: BX) and executive chairman of Blackstone Mortgage Trust Inc (NYSE: BXMT), gave an interview to NAREIT's REIT Magazine.
Nash has a bird's-eye view of the global and U.S. real estate markets as head of Blackstone Real Estate Debt Strategies (BREDS) and Blackstone's closed-end Real Estate Income Funds.
Tale Of The Tape: Past Year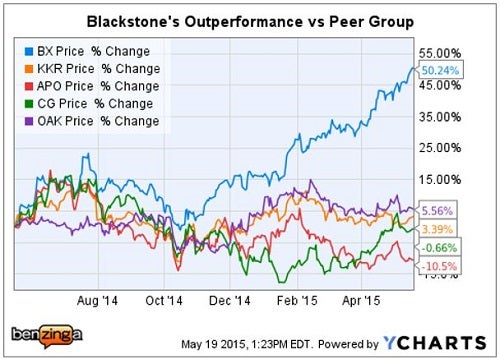 One notable difference between Blackstone Group and its peer group is the scale of Blackstone's global real estate operations.
Related Link: Blackstone CEO Schwarzman Talks Global Real Estate Mega Deals
Key Takeaways: Nash Interview
Real Estate Cycle: Nash believes that real estate is in "the middle innings," with "wonderful fundamentals" across the board, citing the health of: leasing, cash flow, buildings and their owners.
He was also quick to caution that real estate remains fairly valued at this point in the cycle; however, Blackstone remains "cautiously optimistic that the economy will continue to improve and support real estate fundamentals."
Liquidity vs. Fundamentals: Nash sees a good balance, with the overall market maintaining an equilibrium due to disciplined institutional investing on both the equity and debt side in most cases.

He noted that long-term investors, such as sovereign wealth and pension funds, are paying more for high quality real estate assets, but not using excessive leverage to do so -- which should help prevent problems "should the cycle turn or change."
Supply Concerns: Nash sees current supply as being below historical trends, describing supply of new retail, industrial and most forms of office development as being "fairly calm."
However, gateway cities, such as New York, San Francisco and Miami, are seeing high levels of residential, condominium and hotel development.
Blackstone Dispositions: Regarding the recent flurry of IPOs and real estate asset sales by Blackstone, Nash noted that many of these assets had been owned for a long time, some as far back as 2004 vintage.

At this stage of the real estate cycle, Blackstone is able to realize gains from the "fix-up job" and holding period, with Nash noting that "the markets are receptive to paying us what we think is appropriate value."
Related Link: A Small-Cap Mortgage REIT Might Be The GE Capital Deal's Biggest Winner
BREDS Strategy: When asked by REIT.com's Sarah Borchersen-Keto how Blackstone's debt fund strategy has evolved since originally being formed in response to the 2008 debt crisis, Nash replied that nothing has changed regarding "the deal, the asset, the market, the borrower. What has changed is how we get to our return."

Nash pointed out that traditional lenders such as commercial banks were no longer asking Blackstone to "co-originate" loans where the banks took the senior debt and Blackstone would take the higher risk mezzanine piece.

Instead, Blackstone's strategy has shifted to originating the entire deal and selling off the senior debt piece to the banks, explaining: "You need a big capital base to originate sizable whole loans and great banking relationships that you'll syndicate to. Fortunately, our platform has that ability in both cases."
Blackstone Mortgage Trust: BXMT has approximately $5 billion of AUM, an equity cap of $1.7 billion and is focused on commercial "floating-rate, transition, three- to five-year mortgage loans."

BXMT prefers high demand markets with barriers to entry including: "New York, California and London because the real estate there is incredibly valuable, which means deal sizing is bigger than you will see anywhere else."
Nash emphasized that BXMT loans are floating debt tied to LIBOR, and if rates were to rise in the future, the company actually benefits.
Image Credit: Public Domain
Posted-In: Blackstone Real Estate Income Funds BREDS Michael Nash NAREIT REIT.com Sarah Borchersen-KetoREIT Real Estate Best of Benzinga
View Comments and Join the Discussion!