Everything You Need To Know From Carl Icahn's Apple Letter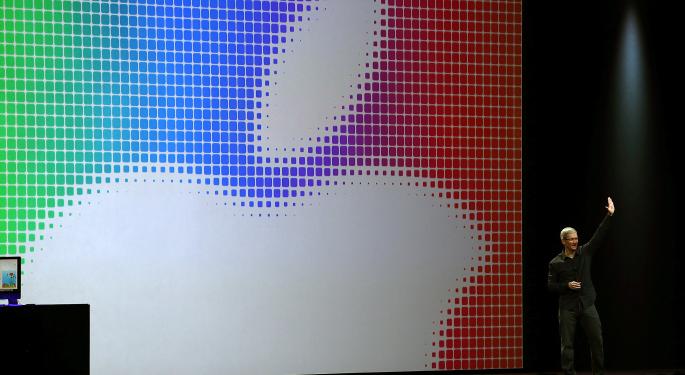 Shares of Apple Inc. (NASDAQ: AAPL) were trading higher by more than 1 percent Monday after activist investor and Apple shareholder Carl Icahn wrote an open letter to the company's management.
Shares traded recently at $130.37, up $1.60.
Shares Worth $240
According to Icahn, shares of Apple should be valued at $240 per share. To achieve the generous price target, Icahn applied an 18x multiple to his fiscal 2016 earnings per share estimate of $12.00. Adding $24.44 of net cash per share yields the price target.
An 18x multiple could prove to be "very conservative," especially when considering the S&P 500 index is trading at a 17.4x multiple – a 60 percent premium valuation to Apple.
Related Link: Uncle Carl's Letter Boosting Apple Shares
Apple's Entire Ecosystem Poised For Growth
Icahn's lofty $240 price target is based on his assumption that Apple's entire ecosystem will continue experiencing growth.
Icahn is predicting the iPhone will see 43 percent revenue growth in 2015, followed by a "modest" 2.3 percent growth in fiscal 2015 and 6.7 percent growth in fiscal 2017.
The introduction of a new larger screen iPad (in conjunction with a push into television) will result in a 27.7 percent iPad revenue growth in fiscal 2016 and a further 14.2 percent growth the following year.
Apple will see its Mac division continue to gain market share and see 7.3 percent revenue growth in fiscal 2015, 3.6 percent growth in fiscal 2016 and 4.6 percent in fiscal 2017.
Finally, Apple's latest product launch, the Apple Watch, will become a "must have" accessory for iPhone users and generate $6 billion in revenue through fiscal 2015, $22.5 billion in fiscal 2016, and $45 billion in fiscal 2017.
Television And Automobile Market A Combined $2.2 Trillion Industry
While Apple's core ecosystem will experience continued growth, Apple's entry into new divisions (television and automobiles) will offer an exposure to a combined market with a total addressable market of $2.2 trillion.
The auto market's estimated $1.6 trillion market is roughly three times larger than the smartphone market. The untouched market potential leads Icahn to believe that Apple will introduce an Apple-branded car by 2020.
In terms of TV, Icahn noted the $575 billion market is also larger than the smartphone market. Given the fact that people spend an average of 12 percent of their day watching TV, exposure to the market is a "strategically compelling bolt-on" to Apple's ecosystem.
Posted-In: Apple Car Apple TV Carl Icahn iPad iPhoneNews Best of Benzinga
View Comments and Join the Discussion!