Eurozone Growth Picks Up, Investors Still Cautious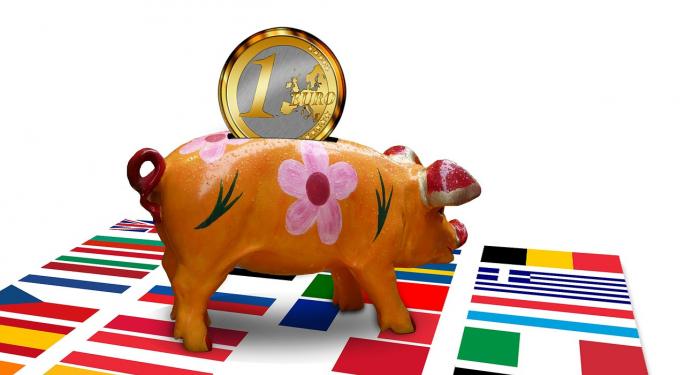 Data out this week appeared to show that the European Central Bank's quantitative easing program has helped turn the region around; the eurozone economy grew at its fastest pace in almost two years during the first quarter of 2015.
The gain can be attributed largely to impressive growth in France and Italy, two of the bloc's largest economies. Spain also surprised with the bloc's steepest improvement: the nation posted 0.9 percent GDP growth.
The improving GDP figures suggested that the bloc's long awaited recovery could finally be underway, though many are skeptical as the region still faces several challenges.
Greece: A Dark Cloud
The bloc's largest and most obvious struggle is with Greece; the nation is locked in a standoff over bailout money, despite being nearly out of cash.
Greece's financial problems have cast a shadow over the eurozone's economic progress, as some worry that the nation will soon default on its loans and be forced to leave the bloc.
Related Link: UBS Outlines Grexit Scenarios
Unemployment
Sky-high unemployment is another factor causing investors to be cautious when it comes to Europe.
Economic growth has yet to translate into more jobs for the region, creating feelings of dissatisfaction among Europeans. Weakness in the eurozone's labor market has brought about several radical, anti-euro political parties who have seen growing support in recent months – especially in countries like Spain, where unemployment reached above 20 percent.
Related Link: U.S. Production Reports And Unemployment Info Coming Out: Get Ready For A Trade!
Infrastructure
Another major concern for the eurozone is investment in infrastructure.
Although many countries have seen a pickup in business activity, some analysts believe that the improvement won't be sustained, as cutbacks and a lack of investment spending has left many of the bloc's businesses with outdated technology and poorly functioning machines.
Image Credit: Public Domain
Posted-In: bloc European Central Bank France Greece GrexitEurozone Top Stories Markets Best of Benzinga
View Comments and Join the Discussion!