Amazon's Drones Will Hunt You Down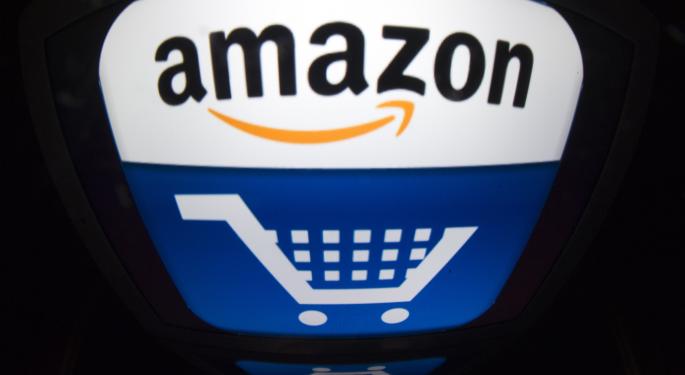 Amazon.com, Inc. (NASDAQ: AMZN) has been making headlines for a while now by testing futuristic delivery drones. According to new patent filings, customers might not even need to be at home to have Amazon products delivered: the Amazon drones will track you down.
Early Stages
While the delivery drones themselves are real, the tracking patents are only ideas for now. According to the documents, Amazon drones could potentially track down delivery costumers using their smartphones, though it remains to be seen whether the patented ideas will eventually make their way into Amazon's actual drone delivery program.
Related Link: Amazon One Step Closer to Drone Delivery With U.S. Patent
Other Insights
In addition to phone-tracking technology, the patent filings also indicate plans for a drone-to-drone communication system that would allow for communication regarding weather, traffic or other delivery-related information. This type of system could allow drones to adjust flight patterns in real-time based on data collected by other drones.
Delivery Options
The patent applications further discuss a technology that would allow customers to track deliveries in real time and choose from a list of potential delivery destinations. If customers would prefer the drone drop off a package in an empty backyard rather than delivering it in-person while the customer is, for example, running a marathon, they could simply select the home delivery option.
Different Designs
Finally, the new patent filings indicate that Amazon intends to use, or at least test, a variety of different drone designs. A diverse fleet of drones would allow Amazon to optimize drone usage based on flight distance and package size.
For now, Prime Air is still in its infancy, and Amazon has a mountain of technological and regulatory issues to deal with before its delivery drones take to the sky.
Disclosure: The author holds a short position in Amazon.
View Comments and Join the Discussion!
Posted-In: Amazon Prime Air dronesNews Legal Tech Best of Benzinga