These 10 Companies Have The Worst Public Reputations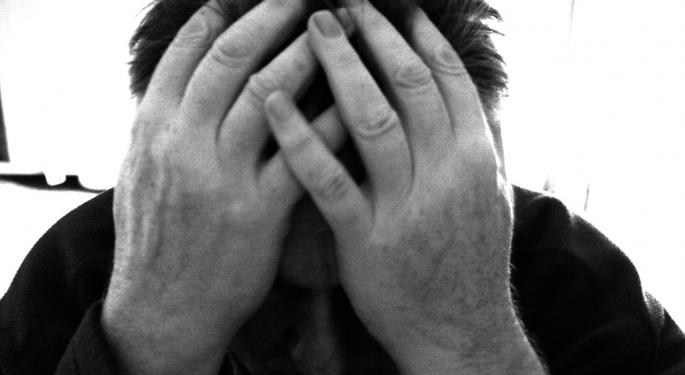 The Harris Poll Reputation Quotient (RPQ) is a metric that Harris Poll uses to measure public opinions of some of the most recognizable companies in the world. The RPQ is based on responses to poll questions asking respondents to score major companies on emotional appeal, products and services, vision and leadership, workplace environment, social responsibility and financial performance.
Here are the 10 companies that received the lowest RPQ scores in this year's poll:
10. Bank of America Corp (NYSE: BAC): 60.7 RPQ
The fact that Bank of America barely made the worst reputation top 10 this year is a testament to the company's improving reputation. Bank of America saw the most improvement over last year's score (55.3) of any company on the list.
9. Charter Communications, Inc. (NASDAQ: CHTR): 60.3 RPQ
Perhaps it's no surprise that telecommunications companies tend to score poorly on reputation tests, and Charter is no exception.
8. Comcast Corporation (NASDAQ: CMCSA): 60.0 RPQ
Speaking of telecommunications companies, cable service provider Comcast saw its RPQ score fall even lower in 2015 than its 62.6 mark last year.
Related Link: Top 10 American Cities With The Longest Work Week
7. Koch Industries, Inc.: 59.9 RPQ
You'd be hard pressed to find corporate leadership anywhere more controversial than the Koch brothers, and their aggressive past political donations to causes such as the Tea Party movement have polarized much of the public.
6. Sears Holdings Corp (NASDAQ: SHLD): 59.9 RPQ
Sears' reputation continues to plummet year after year as the struggling retailer flounders to find leadership and a clear identity and vision for the future.
5. Halliburton Company (NYSE: HAL): 59.6 RPQ
Halliburton's reputation took a big hit in the mid-2000s when the company played a pivotal role in the conflicts in Iraq and Afghanistan during the administration of Vice President and former Halliburton CEO Dick Cheney. The company's image has since recovered, but remains poor.
Related Link: The Top 10 Best-Selling Products In History
4. Monsanto Company (NYSE: MON): 59.2 RPQ
Respondents take issue with Monsanto's products, including pesticides and genetically modified food products, and see the company as socially irresponsible.
3. DISH Network Corp (NASDAQ: DISH): 58.1 RPQ
Dish Network takes this year's prize for the "worst of the worst" telecommunications companies. Dish consistently receives low scores for customer satisfaction.
2. American International Group Inc (NYSE: AIG): 55.2 RPQ
Despite a return to profitability, AIG's reputation continues to suffer from its involvement in the Financial Crisis, during which the company required $180 billion in taxpayer bailouts.
1. Goldman Sachs Group Inc (NYSE: GS): 55.1 RPQ
For many respondents that lost homes, jobs, retirement savings and/or peace of mind during the Financial Crisis, Goldman Sachs is the poster child for the type of greedy and reckless behavior that was responsible for the turmoil. In 2010, Goldman Sachs paid the SEC's largest fine ever, $550 million, for misleading mortgage customers during the housing bubble.
Although Goldman is now making record profits once again, the damage that has been done to its reputation lands it in the bottom spot on this year's reputation list.
Disclosure: The author owns shares of Bank of America.

Image Credit: Public Domain
Posted-In: Harris Poll Koch Industries Inc. Reputation QuotientTopics General Best of Benzinga
View Comments and Join the Discussion!