Netflix Asks FCC To Block AT&T/DirecTV Merger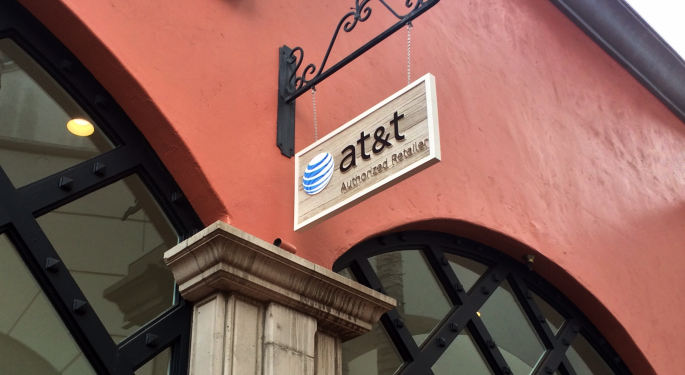 According to new regulatory documents, Netflix, Inc. (NASDAQ: NFLX) has made a plea to the U.S. Federal Communications Commission to block the proposed $48 billion merger between AT&T Inc. (NYSE: T) and DirecTV (NASDAQ: DTV). The pending merger would join the second-largest wireless carrier and the largest satellite-TV company in the U.S.
More Aggressive Language
Netflix representatives recently met with more than 20 FCC officials to voice the company's concerns over the degree of gatekeeping power that a post-merger AT&T would have as the largest pay-TV provider in the U.S. The document that Netflix filed falls short of a formal "petition to deny" the merger, but the language in the latest document goes beyond Netflix's previous filings calling for conditional approval of the deal.
Related Link: Is A Netflix Stock Split A Good Idea?
Netflix's Concerns
"The combination of these companies would increase the incentive and ability to limit competition and innovation in the online video space," Netflix spokeswoman Anne Marie Squeo explained in a statement on Tuesday. Netflix has been voicing its concern over the potential power that the new AT&T would have since plans for the merger were first announced.
Recent Success
Netflix was one of the leaders in the movement that recently resulted in the abandonment of the Time Warner Cable Inc (NYSE: TWC)/Comcast Corporation (NASDAQ: CMCSA) merger proposal. When multiple reports came out that the FCC was planning on blocking the deal, Comcast chose instead to voluntarily give up on the $45 billion deal, as well as a reported $336 million that it already spent trying to make the deal happen.
Netflix is hoping that its recent efforts to persuade the FCC will result in the AT&T/DirecTV deal meeting a similar fate as the Time Warner/Comcast deal. At the very least, Netflix seems to be hoping for some more favorable terms if the merger eventually gains approval.
View Comments and Join the Discussion!
Posted-In: Anne Marie Squeo FCC U.S. Federal Communications CommissionM&A News Legal Tech Best of Benzinga