Blackstone CEO Schwarzman Talks Global Real Estate, Mega-Deals & More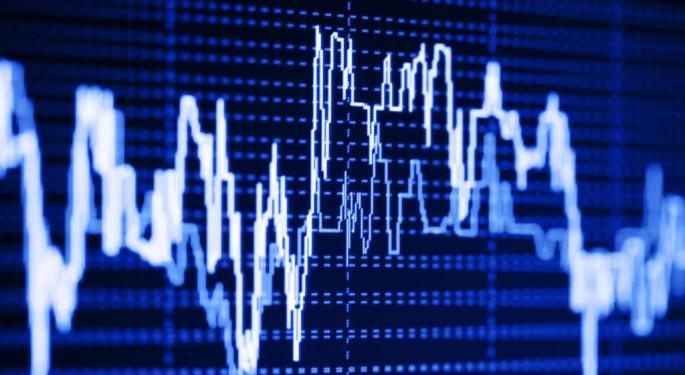 On April 28, Fox Business journalist Maria Bartiromo sat down with Blackstone Group LP (NYSE: BX) Chairman and CEO Steve Schwarzman, to probe how the recent $23 billion real estate asset purchase from General Electric Company (NYSE: GE)'s GE Capital came to fruition.
Schwarzman had a simple explanation regarding why GE came to Blackstone: It was "the only firm in the world that could have simultaneously purchased all of the things that were offered."
The CEO said that at the time, he was unaware the sale was a strategic initiative, which "helped GE facilitate a restructuring." That led to a 15 percent increase in GE share price. He did not realize, however, that it would be the second largest real estate deal in history.
Why Wells Fargo?
Blackstone is in the real estate lending business, involved with both mezzanine and senior debt. So why did it bring in Wells Fargo & Co (NYSE: WFC) to buy part of the deal?
Blackstone, which now has over $310 billion of AUM, invests with Wells Fargo on a regular basis. Schwarzman shared that Wells has been a limited partner in Blackstone deals "since the first deal in 1993."
Related Link: A Small-Cap Mortgage REIT Might Be The GE Capital Deal's Biggest Winner
Wells Fargo agreed to take all of the senior loans, while Blackstone took all of the equity and the mezzanine loans, (which essentially doubled Blackstone Mortgage Trust (NYSE: BXMT) assets under management).
Global Real Estate - The Past 5 Years
Bartiromo then asked, "What has occurred in real estate during the past five years, and where will future growth come from?"
Schwarzman was quick to point out there are "different real estate cycles based upon geography."
He added, "in the U.S. you've had some good levels of recovery, but you still have much less construction than you normally would…and it depends upon the asset class, for example with shopping centers there has been almost no new construction...if you buy one, or own one and it does reasonably well, you won't be faced with [new] supply."
>In Europe, the executive explained, "there's again almost nothing being built… and Europe looks like it might have a little bump here, in terms of growth in the 1 to 1.75 percent area, from being negative, previously…because of the ECB buying bonds and quantitative easing.>
"So, there are places where you can buy things that are quite good, however, some of the increase that happened from the bottom of the cycle, the collapse, has come back."
Buy It, Fix It, Sell It
Bartiromo also asked: Do you see anything that is undervalued?
Schwarzman replied, "That may not be right way to characterize it… we just bought some hotel assets in the United States, and we think we can improve them… we just don't buy assets, to buy them, and then see what happens. When we buy something in real estate, we buy it, we fix it, and we sell it."
On The Chinese Stock Market
He also talked about markets overseas, and China in particular. "China has an interesting problem…if you are a person in China, you basically save about 40 percent of your income, because when you retire, the government doesn't provide the safety net…surprisingly, like they do in the West."
Schwarzman continued, "So, you have a lot of money, and that leaves basically only three choices… because China does not have convertible currency."
Chinese Investing Dilemma
Schwarzman explained that Chinese investors can either leave money in financial institutions, "where the returns aren't really high… or you can buy real estate, which used to be high… or if you don't want to invest in real estate, there is basically only one place left, which is to invest your money in the stock market."
This helps to explain the counter-intuitive situation in China, where the stock market has steadily been rising as the economy has been slowing down.
Schwarzman also observed that Chinese investors have a lot of confidence in their government, and believe the Chinese government will address the growth issue. However, the new normal will likely be slower growth.
So investing in the stock market hoping it will go up is really a bit of a gamble on the part of Chinese investors. Schwarzman believes this could result in prices moving to a level "where they find their way back down again."
View Comments and Join the Discussion!
Posted-In: China's economyNews REIT Hedge Funds Global Interview General Real Estate Best of Benzinga