What The EU Antitrust Charges Could Mean For Google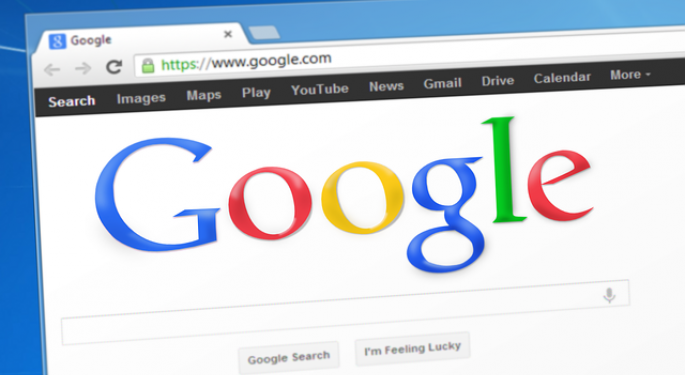 After European Union regulators filed formal antitrust charges against Google Inc (NASDAQ: GOOG)(NASDAQ: GOOGL), many began to wonder how the Internet giant would fare against allegations of unfair business practices.
Microsoft Corporation (NASDAQ: MSFT) faced a similar battle back in the early 2000s, which many say gave companies like Amazon.com, Inc. (NASDAQ: AMZN) and even Google itself a chance to break into the market.
If Microsoft's history is anything to go by, Google could be facing an uphill battle in the years to come.
Related Link: Google Responds To European Union Investigation Over Antitrust Laws
Anti-Competitive Practices
Google has been accused of unfairly directing traffic to its own sites through its search algorithms, something the EU says has been detrimental to other comparison shopping sites.
If Google is found guilty of this practice, it could change how the company operates its web search, as well as its other comparison sites relating to travel and business reviews.
Android Under Review
The EU has also begun probing Google's Android software and Google Play store, a big part of Google's future. Because much of the world's Internet browsing is now done via mobile devices, Google's bundling strategies with Android have helped the company maintain its dominance as web browsing superpower.
However, many complain that Google is stifling competitors whose apps don't have a chance to reach the public by bundling its own services into the operating system.
Related Link: Yelp: Google's Traffic Claims Are "Absurdly Innacurate"
A Costly Accusation
The EU's charges against Google have the potential to cost the company more than €6 billion in fines, though most believe that figure will be much lower.
However financial costs will likely be the least of Google's worries — if the company is found guilty, it could be forced to unbundle many of its key apps like Search and Gmail from Android. This would create an opening for competing services and be a major setback for Google as mobile browsing gains popularity.

Image Credit: Public Domain
View Comments and Join the Discussion!
Posted-In: Android Gmail Google Play StoreEurozone Top Stories Markets Tech Best of Benzinga