Obama Signs Medicare Bill Encouraging Outcome-Based Compensation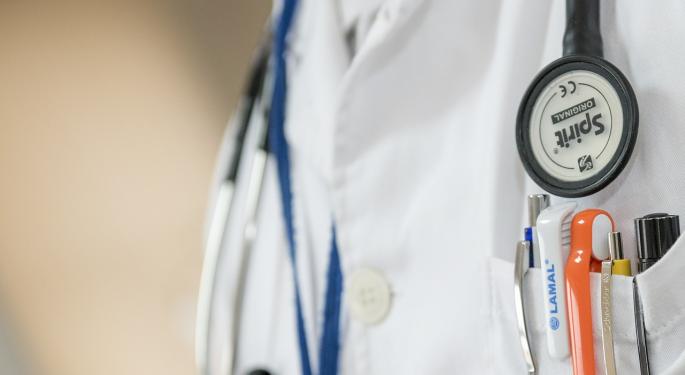 On Thursday, President Obama signed the H.R. 2 Medicare Access and CHIP Reauthorization Act of 2015, a bill that revamps the payment scheme for Medicare doctors and supports the growing push for quality-based doctor compensation.
The bill reflected a rare moment of bipartisan cooperation in Washington, after a year of messy battles between Republicans and Democrats over the U.S.'s healthcare system. Upon signing, Obama commented that the bill was designed to encourage innovation in healthcare and expressed hope that the two parties will continue working together in the future.
A Much Needed Change
The Medicare reform was sorely needed, as the compensation model for Medicare doctors was based on a 1997 law that scheduled several large reductions to doctors' pay.
Related Link: Fitch: Medicare SGR Replacement Reinforces Payment Models Shift
After healthcare professionals threatened to leave the program if the cuts were carried out, Congress was forced to override the reductions 17 times over the past 18 years. This year, doctors would have seen more than a 20 percent cut to their compensation, had the new bill not been signed.
Changing The Way Doctors Are Paid
Obama has emphasized that this bill reflects a changing attitude toward quality of care over quantity.
The bill encourages compensation models based on whether or not patients' conditions improve, rather than paying for each individual test and treatment.
Paying for quality care rather than a barrage of tests and treatments is expected to dramatically reduce healthcare costs and improve public health significantly.
A Win For Insurers
Insurance companies are likely cheering the new bill, as any move toward quality over quantity as a metric for physician compensation models is to their benefit. Anthem Inc. (NYSE: ANTM) and Humana Inc (NYSE: HUM) have already created new outcome-based payment businesses that are aimed at making the transition to a new model easier for healthcare workers.
Many worry that developing a way to measure the quality of care for an outcome-based compensation scheme will be difficult, while others wonder whether or not doctors will be able to shift the way they practice in order to fit this new model.
However, insurers say that with the right tools, this shift in compensation will be beneficial to everyone involved.

Image Credit: Public Domain
Posted-In: Affordable Care Act Barack Obama medicareHealth Care Politics Top Stories General
View Comments and Join the Discussion!