Who Benefits From Google's Latest Legal Woes?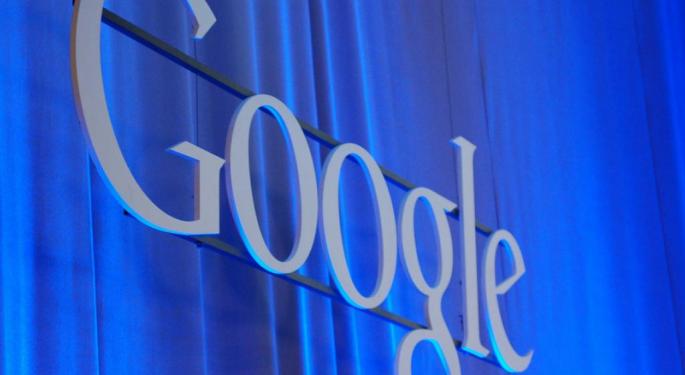 Google Inc (NASDAQ: GOOG) (NASDAQ: GOOGL) is the target of a new antitrust lawsuit in Europe, as the European Union announced this week that it is seeking to take Google to court over alleged non-competitive practices.
While Google shareholders are bracing for the worst, competitors could be quietly benefiting from Google's woes.
The Claims
The lawsuit centers around Google's search algorithms giving preferential treatment to the company's own services, specifically Google Shopping.
According to the EU, "Google gives systematic favorable treatment" to Google Shopping at the expense of competitors' shopping services in its general search results.
Related Link: Analysts Are Baffled That Google 'Can't Beat An Earnings Report'
Google's Search Dominance
Google has over 90 percent market share of online search in Europe, well more than the 70 percent share it holds in the U.S. However, EU Competition Commissioner Margrethe Vestager was quick to explain that dominance alone is no crime.
"Dominance as such is not a problem. However, dominant companies have a responsibility not to abuse their powerful market position."
What's At Stake?
The EU has the ability to fine Google up to nine percent of its annual revenue, meaning that Google could have up to $6 billion at stake. If Google chooses not to settle outside of court, legal fees could also mount as the trial process could drag on for years.
Who Benefits?
The obvious beneficiaries from a potential change in Google's shopping search practices are online shopping rivals such as Amazon.com, Inc. (NASDAQ: AMZN) and eBay Inc (NASDAQ: EBAY).
However, according to a former FTC official, a ruling against Google could set a dangerous legal precedent when it comes to Google's core product. "The investigation throws sand in the gears of Google's innovation," the official said.
Any threat to Google's dominant search business would be good news for Microsoft Corporation (NYSE: MSFT). "Clearly, every company needs to obey the same legal rules of the road," Microsoft wrote in a statement.
Disclosure: the author holds a short position in Amazon.
Posted-In: Google Google legal problems Margrethe VestagerNews Legal Tech Best of Benzinga
View Comments and Join the Discussion!