Pot For Spot: Can Marijuana Treat Pets?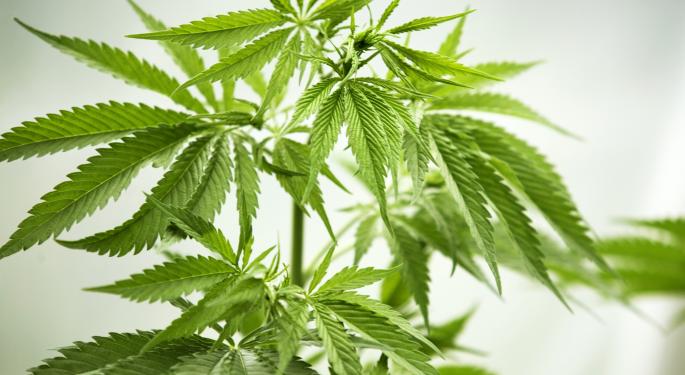 Marijuana legalization is spreading across the U.S. and people everywhere are touting its beneficial effects on a variety of different illnesses. Medical marijuana is becoming an increasingly popular treatment for people, but now those healing properties could help ease animals' pain as well.
Medicinal Pot For Animals
Pet owners in Nevada could soon administer medical marijuana to their pets to help treat certain illnesses. Senator Tick Segerblom (D- Nevada) has sponsored a bill that gives pet owners the ability to obtain medical marijuana prescribed by a vet for their furry friends.
Studies Limited
While cannabis hasn't been proven as an effective treatment for animals, some veterinarians say it could be beneficial for pets with chronic pain, especially those near the end of their lives. Some worry that allowing pets to consume marijuana could be dangerous for pets' safety as little research has been done on its affects. However, Segerblom says that it would be up to veterinarians to determine whether the effects were worth the risks on a case by case basis.
Related Link: Breakfast Of Champions: Is Pot Good For You?
Cannabis Dog Treats
One company, Canna Companion, has already begun manufacturing cannabis-based dog treats. The company's products are said to reduce the "high-inducing concentration of TCH" while still providing the healing effects. The company cautioned that high concentrations of TCH can be toxic to cats and dogs, but claims that in limited amounts cannabis supplements can ease everything from joint pain to indigestion.
Pot-For-Pets
The pot-for-pets proposal is a small part of a larger bill that has been designed to revamp Nevada's marijuana legislation. The bill also requires pot dispensary owners to undergo training before setting up shop and allows drivers to have a limited amount of marijuana in their blood without penalty.
Posted-In: Canna Companion marijuana marijuana reform Tick SegerblomPolitics General Best of Benzinga
View Comments and Join the Discussion!