NewsHedge Wants To Help Traders Cash In On Catalysts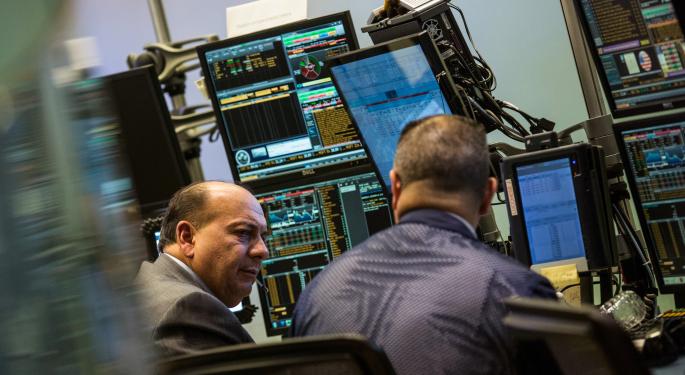 NewsHedge, a Chicago-based fintech startup that develops software solutions for the global financial community, has launched after two years of development. The site is among many fintech companies that are exhibiting at the Benzinga Fintech Awards Gala on April 8.
"A problem I noticed that everybody had is when the market started to move erratically, nobody really realized or knew why," Kevin Evenhouse, founder and CEO of NewsHedge, told Benzinga. "It usually took a few minutes for someone on the floor to figure it out. They would stand and shout it out, like, 'Google's earnings were released early!' and they're up 50 [percent] and it's just creating havoc in the market."
This got him thinking about the prospects of a site that provided these answers for all traders, not just those who were lucky enough to be on the floor.
"What was really great about the floor is the crowd would bring information to your ears pretty quick," said Evenhouse. "But you had to be in front of 30, 40 people that all had different resources in front of them for one person to find out what was going on."
That's when Evenhouse had his "aha!" moment.
"You know, I do have some high-frequency trading in my background and I do know how to sniff out notable market action or unusual trading action in equities," he said. "We basically started with the idea of, let's sniff out unusual market activity as it's happening, bit by bit, and validate it and match that up with a text-to-speech engine and we can broadcast that information to traders at their desktops around the world. Everything happens instantly."
Related Link: 6 Reasons To Attend The Benzinga Fintech Awards
'Doesn't Get Any Faster'
Evenhouse said that it "doesn't get any faster in regards to reporting in plain English than what we're doing."
"After we built it, we started using it in beta and we started to realize that, I would say 50 percent of the events we're reporting have some kind of catalyst behind them," he continued. "Whether it be a news release or earnings or a Twitter rumor or sometimes even exchange glitches, you'll see the order book collapse. We'll pick that up and announce that."
Meet Kevin Evenhouse In NYC
Traders can meet Mr. Evenhouse and dozens of other entrepreneurs, CEOs, venture capitalists and industry professionals by attending the Benzinga Fintech Awards Gala on April 8. The New York event is just around the corner, so Benzinga is encouraging interested parties to purchase their tickets (use coupon code BZFRIEND to save $100 off the regular admission price) before they sell out.
Disclosure: At the time of this writing, Louis Bedigian had no position in the equities mentioned in this report.
Posted-In: Benzinga Fintech Awards Benzinga Fintech Awards Gala Kevin Evenhouse NewsHedgeEvents Startups Tech Best of Benzinga
View Comments and Join the Discussion!