How Gambling And Prostitution Can Predict Economic Activity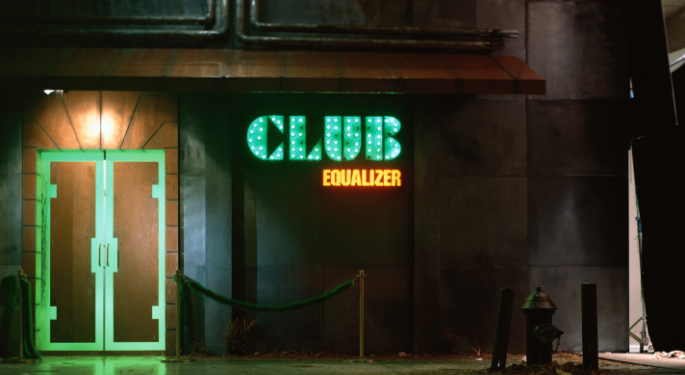 Moneyball Economics founder and CEO, Andrew Zatlin, understands the subject of vice in a way few others do.
In part two of Benzinga's conversation with Zatlin, the economist discussed luxury spending and the role of vices like gambling and prostitution in predicting economic activity.
Related: Exclusive: Moneyball Economist On Smoking Pot 'Keurig Green Mountain' Style
Redefining Luxury Spending
Zatlin noted that luxury spending was considered the "ultimate be all and end all as a spending indicator."
The question, he said, is how to track it. Traditional markers from Morgan Stanley and JP Morgan include Tiffany & Co. (NYSE: TIF) and Sothebys (NYSE: BID).
According to Zatlin that represents the top ½ percent.
"Statistically speaking," he said, "that's not a sample population." To that end he said, "We need to redefine luxury as 'something I don't need but I want it.'"
Vices Are The Leading Edge
"Vices, for specific reasons," Zatlin said, "are the leading edge of luxury spending."
Forty to 50 million people go to Vegas every year to gamble, he noted adding, "That's a pretty good sample population baby!"
With almost 17 million people smoking pot versus the 100,000 who drink Bordeaux wine in the U.S., marijuana use also becomes a good indicator according to Zatlin.
Correlation With Retail
When he ran the numbers Zatlin discovered those vice numbers correlated nicely with retail spending.
"And not just with retail," he said, "but a couple of months in advance of retail."
This made sense he said because "when we get to gambling and illegal vices, it's all about cash flow."
Consumer Credit Is Old News
Zatlin pointed out that traditional data, from consumer credit, comes from credit cards and reflects sentiments of a couple of months ago.
"Vice spending," he said, "reflects how consumers feel in real time. Someone is going see a prostitute and spend $300 an hour and making $30,000 a year, you're talking two to three days of wages. This is not a small event. You gotta feel pretty damn good."
The Other Side Of The Coin
"Turn it around," Zatlin noted, "your local pot dealer, your local prostitute, they don't get a line of credit.
"When times are tough, they don't get to go to the bank, sit there and say 'Hey give me a 30 to 60 day loan.' You can start tracking and triangulating on 'Are they feeling pressure or not?'"
Sequester Of 2013
During the sequester of 2013, according to Zatlin, many people were laid off and did not get paychecks.
"Immediately on the prostitute places I go to pull data," he said, "they were freaking out. Telephones were not ringing."
According to Zatlin, this data provided immediate feedback about consumer spending because it was cash-based.
The Holy Grail
"As an investor that's what I want," he said. "Something that's going to tell me now. That's going to respond quickly. Oh, and by the way, it's tens of millions of data points. And it goes back 20-something years."
"To me, this is the holy grail. I've got multiple business cycles expressing exactly the same thing."
Wall Street Versus Bourbon Street
"Wall Street has these models that take 50 or more data points then every month it's a dynamic model," Zatlin noted. "They go back in and reweight each of those data points. So five years ago you look at tire sales more than brake pad sales but now you're going to flip that around? Either the relationship is there or not."
"For me," he said, "I'm just looking at a handful of data points. I don't finesse. It is what it is. People booze it up when they are happy. They gamble when they have money."
Avoiding The High Rollers
Finally, to keep the data realistic, Zatlin said he tracks gambling in Detroit and not Las Vegas.
"Your average Chinese gambler," he pointed out, "is not flying into Detroit, Foxwood or New Orleans. I like to look at where the lower income goes."
Related: Olympics Gambling Coming To Vegas In 2016
Gambling Away The Gas Dividend
"If you look at the last two years in these areas for gambling," Zatlin said, "it has been bad. All of sudden in December it shoots up and there's a gain in January.
"That gas dividend," he said, "is being spent on vices. Everybody at the low end is enjoying the gas windfall and they are not just enjoying it, they're pissing it away at the tables. That's huge. That's meaninfgul."
At the time of this writing, Jim Probasco had no position in any mentioned securities.
Posted-In: Andrew Zatlin Benzinga JP Morgan marijuana Morgan StanleyEconomics Exclusives Interview Best of Benzinga
View Comments and Join the Discussion!