This Company Is Putting Personal Data In The Hands Of You, Me...Everyone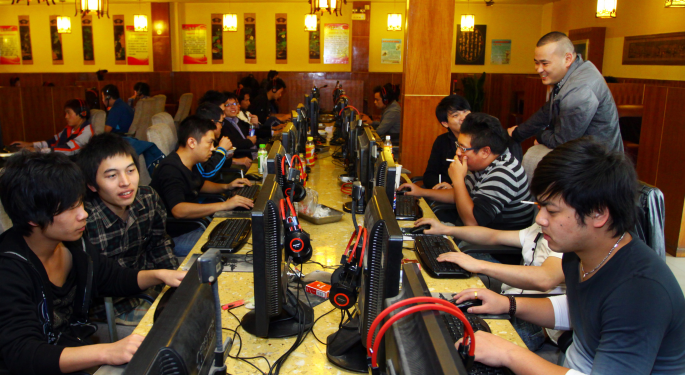 Who will be the next Apple? What company with what disruptive idea will turn the world of technology upside down? In this series, Benzinga interviewed CEOs of several technology startups that are making waves today in hopes of making a difference tomorrow.
"Data is sovereign," Trunomi CEO and founder Stuart Lacey told Benzinga.
In a world where privacy and personal control have been fading from the online landscape with each new security breach revelation broadcasted in the news, Lacey and the company he founded, a finalist in Benzinga's upcoming Fintech awards in New York on April 8, are attempting to make those three words a reality.
Related Link: Trunomi Launches Mobile App for Financial Institutions to Put Customers in Control of Personal Data
TruMobile
Trunomi's TruMobile app lets consumers manage their own Personally Identifiable Information (Pii) and Know Your Customer (KYC) data sets.
With TruMobile, Lacey said, consumers can securely store and update data in real time from a mobile device and provide consent for a Regulated Entity (RE), such as a bank, to receive their personal information.
The Big Picture
According to Lacey, the Trunomi system is based on the recognition of consent and choice built around context.
"Context is described as the utility of each time you are sharing data. That means there is a context every time you share it," Lacey said.
"Consent can't be given and remain open," he added. "It must be attached to each context."
In other words, the consumer chooses to share specific personal data based on context each time data sharing occurs.
A New Superhighway
Lacey likens the Trunomi system to a new type of superhighway in which the data (cargo) is carried in a vehicle, or truck.
However, he said, Trunomi does not store, copy, own or even know what that data (cargo) is. That's between the consumer and the financial institution with which the information is being shared.
Resistance Is Fading
Asked why "consumer-control" has suddenly found favor in financial technology, Lacey said, "People tend not to do things until there is a significant enough carrot or a stick.
"Most people," he said, "would subjugate their privacy for a $1 off coupon. On the stick side, regulators are now very clearly saying if you don't get this right, you go to jail. This is only happening in fintech."
Therefore, especially in North America and among U.S. companies, a call to action has fallen on deaf ears. "Every big data breach puts us rapidly closer to them (corporations) understanding the need (to act)," he said.
Efficiency And More
In addition to security, according to Lacey, the Trunomi system is much more efficient.
"It's also safer," he said, "because you don't have a single point of failure.
"It's much harder to steal 2.5 million mobile devices with fingerprint security features for every single one of them as opposed to one registry with 2.5 million records," he said. "It's the future of tech. It's distributive. It's democratized. And it is decentralized."
Related Link: Trunomi's B2Me Technology Transforms the Know Your Customer Market, Ushers in a New Era of Secure Online Identity Management and Sharing
A World Solution
"An individual using a smartphone anywhere in the world is actually able to have access to financial services utility and electricity transport, because with that local device, they can now port and share identification and other kinds of personal data that is necessary in order for them to comply.
"We will honor democratization by part of what we are doing," he said. "That's why we say very clearly that we believe we will positively influence lives of over a billion people with what we do with our company."
At the time of this writing, Jim Probasco had no position in any mentioned securities.
Posted-In: Benzinga Fintech Awards new york smartphoneFintech Startups Exclusives Tech Interview Best of Benzinga
View Comments and Join the Discussion!