New Sentiment Survey Shows Investors Are 'Very Mixed' On Fed Language Tweak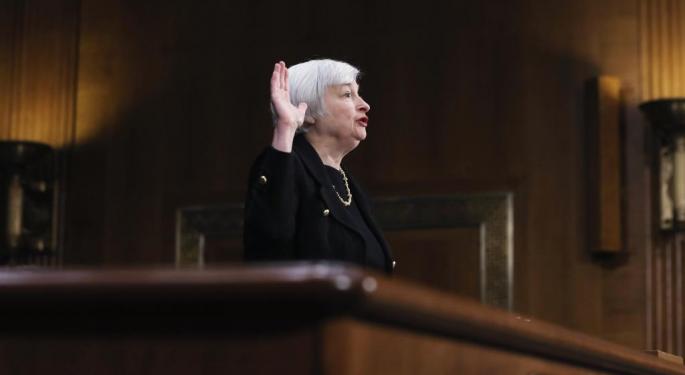 Last week, the Federal Reserve removed "patient" from its latest meeting statement. But how are individual investors responding?
The American Association of Individual Investors released a new Sentiment Survey designed to gauge AAII members' reactions to the language change.
As the association writes, "responses were very mixed."
"The largest group of respondents, 25%, agreed with or otherwise approved of the message," AAII wrote. Twenty four percent said the change wasn't significant, 10 percent "disapproved" of the statement, 9 percent said "interest rates should be raised," and 9 percent said "a rate hike is forthcoming."
Finally, 6 percent noted they expected the word change.
Related Link: Fed Statement: A Play-By-Play Recap Of Janet Yellen And 'Patient' Mania
AAII provided a sample of investor responses, which is detailed below:
"All of this parsing of words tells me that [the Fed] is doing a good job and not trying to stampede the crowd in either direction."
"I think it is about time that they raise interest rates. The economy has been doing well enough to have interest rates raised."
"Big mistake. The so-called recovery is very fragile."
"Gobbledygook. Fedspeak is right up there with doublespeak."
"Simply one step closer to raising the interest rate."
Posted-In: AAII Federal Reserve Patient Sentiment SurveyNews Events Economics Federal Reserve Best of Benzinga
View Comments and Join the Discussion!