What Doesn't The Public Know About Disney?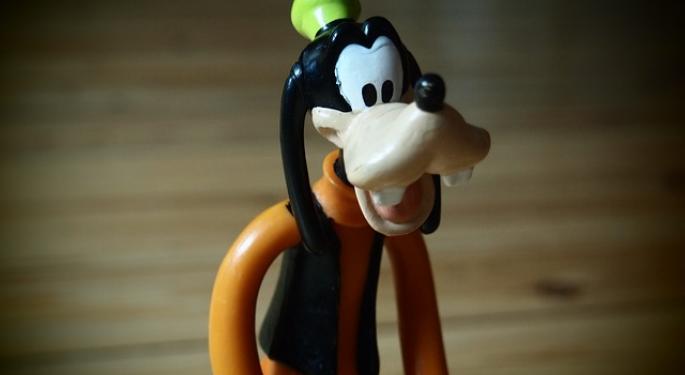 As children across most of the world are still entrapped in the "Frozen" craze, one can only imagine what "Frozen Fever" will do for Walt Disney Co (NYSE:DIS).
With a market cap of close to $180 billion, Walt Disney is one of the world's largest companies known for its theme parks, movies, cable channels, brands and much more.
However, one can't help but wonder what really goes on behind the scenes at the house of the ever-famous mouse. Reddit user 'boojie_' set out to find out exactly that. The user asked other Reddit pals who have worked at Disney World what behind the scenes stories they have that the public doesn't know.
Related Link: Reddit Backs Away From Cryptocurrency
Always Stay In Character, Always
Apparently, if a worker is dressed up as Goofy or Eeyore and they're unwell and suddenly need a minute, the minute has to be taken inside the costume.
"As a character, you are supposed to throw up in your mask if you are sick. Taking it off is not an option. You cover one eye with your hand and raise the other arm in the air to alert maintenance that you are not well," commented rustyMunkee.
Disney: Where The Magic [Almost] Always Is
User TheDevilsFair claims, "If you hear an announcement over the park-wide sound system looking for a specific person, it is something very important. Announcements like that have a chain of approval before Disney will allow the 'magic' illusion to be broken."
Pushed The Wrong Button? You're Fired
"There's also one button on ever [sic] car that, despite being really close to buttons you have to touch all the time, if pushed gets you fired immediately," stated user Theleavesknees.
Celebrity Or Not, Disney Doesn't Accept Messy
"Government officials, including POTUS, normally stay at the Contemporary because it is the most secure resort," striken writes.
"Celebrities want to stay in Cinderella's castle but Disney has denied some of them based on how messy they have left hotel rooms before."
Image credit: Public Domain
Posted-In: disney Disney Behind The Scenes RedditNews Rumors Crowdsourcing General Best of Benzinga
View Comments and Join the Discussion!