FitCoin Shows How Having A Hot Body Can Literally Pay Off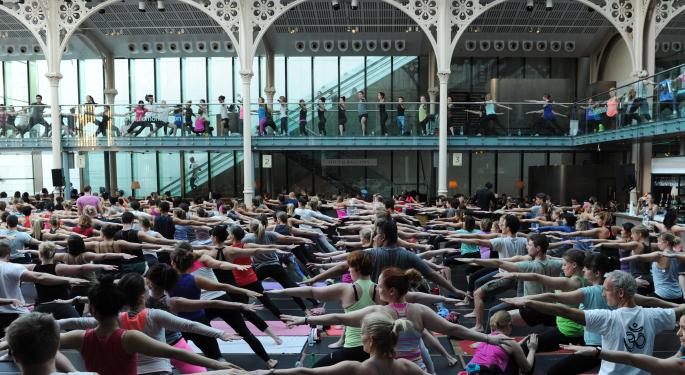 Chaotic Moon Studios is giving the public another reason to get into shape with their latest offering— FitCoin, an app designed to capitalize on the growing trend of biomonitoring.
The company allows anyone with a compatible fitness tracking gadget to sign up for a bitcoin wallet and convert the energy they're expending during a workout into freshly minted bitcoins.
How Does It Work?
The software requires users to have a wearable with a heart rate monitor and an open API, so that rules out Apple's new smartwatch, but includes several other popular offerings like Jawbone's UP3 and the Mio heart rate monitor.
Once the app has been installed and set up, users can send in their heart rate measurements during their workout and the FitCoin algorithm will take that data and calculate the amount of energy expended and its worth in bitcoin.
Get Fit, Die Mining
FitCoin's tagline, "Get fit, die mining" was unveiled over the weekend at a demonstration of the app's functionality. Designer Grant Nicol put the device to the test on a treadmill to give spectators an idea of just how much their sweat was worth.
Nicol's 40 second workout got his heart rate up to 115 beats per minute, earning him $0.05.
Related Link: IBM Working On 'A Bitcoin Without The Bitcoin'
What's Next
While FitCoin is currently just a novelty, Nicol says the possibilities for this type of technology could be endless. Companies sponsoring athletes can use a blockchain-based system like FitCoin to reward dedication in the gym, or insurance companies could use it to reward healthy behavior with reduced premiums.
The app highlights a growing trend among bitcoin enthusiasts who say the blockchain technology that powers cryptocurrencies is likely to gain mainstream adoption before the currencies themselves.
Posted-In: Bitcoin Chaotic Moon Studios cryptocurrency fitcoinTop Stories Tech Best of Benzinga
View Comments and Join the Discussion!