Citigroup, Banco Santander Moving After Latest Round Of Fed Stress Tests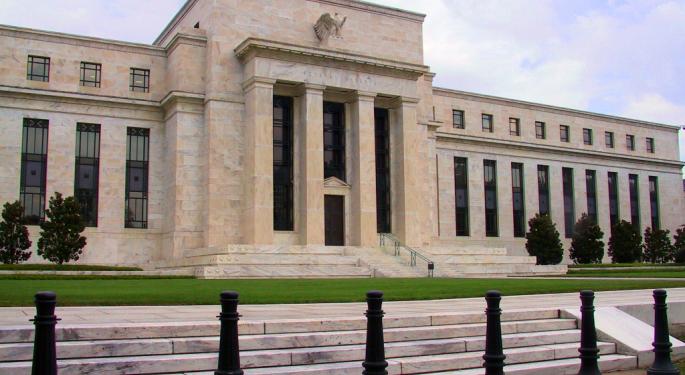 This year's results of the Fed's annual stress tests revealed that a majority of the 31 top banks are in the green.
Each bank cleared the 5 percent minimum required Tier 1 common ratio. However, it wasn't all sunshine and rainbows.
As Wall Street Journal reporter Victoria McGrane tweeted during the results announcement, "Big takeaway - six-plus years after the financial crisis, big banks still struggle with the stress tests."
The Fed reportedly approved the capital plans of 28 banks, but failed to accept two from Deutsche Bank AG (NYSE:DB) and Banco Santander, due to their "widespread and substantial weaknesses across their capital planning processes."
Related Link: The 10 Best Fed Stress Test Scores
The spotlight also landed on Bank of America Corp. (NYSE: BAC), as it only managed to receive conditional approval.
Due to certain weaknesses in its capital spending plan, the Fed has given Bank of America a deadline of September 30 to resubmit a modified spending plan. If the bank fails to comply by then, there's a chance the Fed could put a limit on its capital distributions.
Last year, the major banks that failed the Fed's stress tests included Citi, HSBC and Royal Bank of Scotland.
Below are a few of the most-discussed bank stocks after the latest results were released:
Banco Santander, S.A. (ADR) (NYSE: SAN), up 1.2 percent pre-market
Bank of America, down 0.2 percent pre-market
Citigroup Inc (NYSE: C), up 3.1 percent pre-market
Deutsche Bank AG, up 0.2 percent pre-market
JPMorgan Chase & Co (NYSE: JPM), up 0.4 percent pre-market
Image credit: Dan Smith, Wikimedia
Posted-In: News Events Federal Reserve Movers Best of Benzinga
View Comments and Join the Discussion!