Bitcoin An Unlikely Solution For The Poor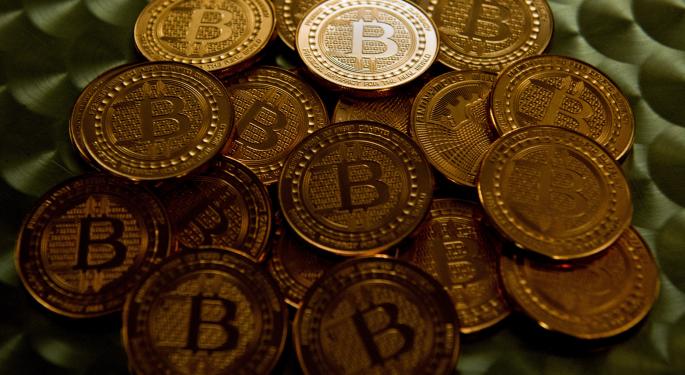 So far, bitcoin has caught on among tech-savvy enthusiasts; but many see the cryptocurrency as a viable solution for the poor, who often don't have access to banking facilities.
While some bitcoin firms are continuing their efforts to push the cryptocurrency toward mainstream adoption, others are turning to nations with a large population of bankless-people that would benefit from a new way to send and receive money.
Bitcoin In Africa
Africa has become a major target for bitcoin companies looking to focus their adoption efforts on poor populations without easy access to banking. Many currently rely on companies like Western Union (NYSE: WU), which charge a significant premium, to send and receive money, making bitcoin's relatively cheap transaction costs very attractive.
Related Link: Bitcoin Makes Its Way To A Major Exchange
Sending Money Home Carries Costs
In 2014, more than 30 million Africans left their hometowns in order to work and sent around $40 billion back to their families. Since money sending agencies charge about 12 percent of the total amount sent, that means much of their hard-earned cash was spent on the transaction costs alone. Those figures make bitcoin a viable competitor and could help boost the currency's adoption.
Filling The Gap
Several firms are focusing their attention on the unmet banking needs in Africa using bitcoin. Global payment company BitPesa recently raised just over $1 million in order to expand its operations into Kenya, while bitcoin exchange igot saw more than 200,000 transactions in Africa throughout 2014.
Still Some Concerns
Although bitcoin's low transaction costs make it a good option for African populations without access to banking systems, the cryptocurrency still has a long way to go before becoming stable enough to depend on. Because of its high degree of volatility, critics say bitcoin is far too unstable for use in poor populations.
Posted-In: Bitcoin BitPesa igotCryptocurrency Forex Top Stories Markets Tech Best of Benzinga
View Comments and Join the Discussion!