The 10 Best Fed Stress Test Scores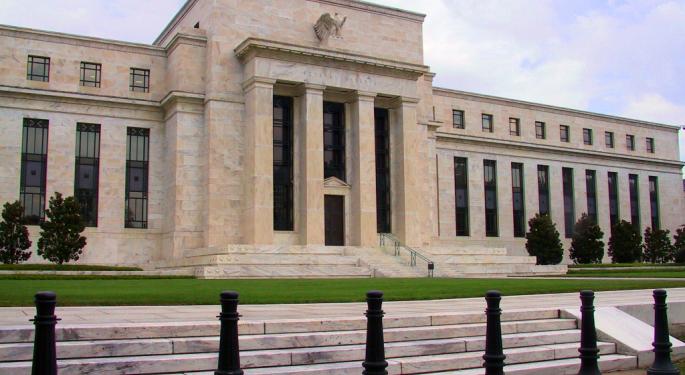 The headlines about the first round of the Federal Reserve's stress test of large American banks tell investors that all 31 banks included in the test have "passed." But as any good student will tell you, the best students do more than just "pass" their tests.
This year's stress test included hypothetical economic conditions involving a 60 percent drop in the stock market and a 25 percent drop in housing prices.
All banks were required to maintain at least a 5 percent tier-one capital ratio under stressful conditions.
Related Link: Fed Issues Results of Supervisory Bank Stress Tests
For many investors, the most important part of the annual stress test is the CCAR results that are due to be released on March 11. This part of the stress tests will tell investors what to expect from the big banks in terms of dividends and buyback plans.
While the first round of test results doesn't have a direct relation to CCAR results, they do give shareholders a general indication of the capitalization levels of the banks.
Here's a look at the top ten performers on this year's stress test based on the minimum tier one capital ratios of the banks.
1. Deutsche Bank AG (NYSE: DB): 34.7
2. Discover Financial Services (NYSE: DFS): 13.9
3. The Bank of New York Mellon Corp (NYSE: BK): 12.6
4. American Express Co (NYSE: AXP): 12.5
5. Northern Trust Corp (NASDAQ: NTRS): 12.3
6. State Street Corp (NYSE: STT): 11.8
7. Citizens Financial Group Inc (NYSE: CFG): 10.7
8. KeyCorp (NYSE: KEY): 9.9
9. Capital One Financial Corp (NYSE: COF): 9.5
10. The PNC Financial Services Group (NYSE: PNC): 9.5
Image credit: Dan Smith, Wikimedia
View Comments and Join the Discussion!
Posted-In: News Topics Events General Best of Benzinga