Ron Insana On Mark Cuban's Idea About The Tech Sector Being In A Bubble: 'I Would Humbly Disagree'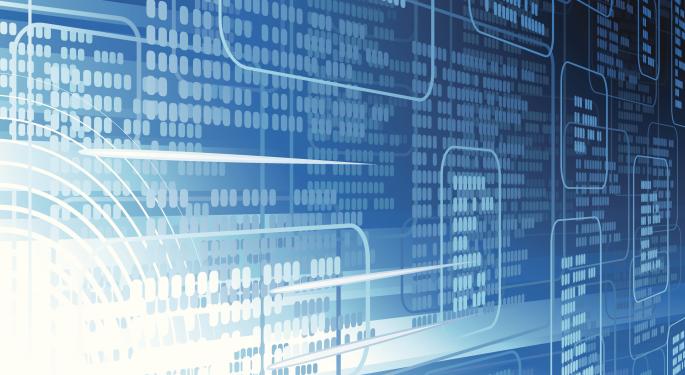 As reported on Thursday, billionaire businessman and investor Mark Cuban compared the current state of the technology market to the dot-com bubble of 2000. According to a note posted on his blog, the tech sector is once again in a bubble and he believes it to be even worse than the last one.
Related Link: Mark Cuban: Current Tech Bubble Even Worse Than Dot-Com Bubble
Ron Insana weighed in on the issue, telling Benzinga, "With all due respect to Mr. Cuban, who himself was a billion dollar beneficiary of the dot.com boom, I would humbly disagree with his notion that today's tech bubble is worse than the bubble that peaked in the year 2000."
While Insana shares Cuban's concern about crowdfunding being "an ill-conceived effort to help finance small companies," he doesn't believe that the situation is comparable to the one in 2000.
Insana does agree "that today's 'angel investors' could get sucker-punched, just as their predecessors did in 2000, it seems the magnitude of exposure is far less than the episode we witnessed in the mid-to-late 1990s."
He continued, "When the bubble finally burst, the NASDAQ plunged 78 percent peak-to-trough, while broader market gauges also collapsed. Many of the thousands of Internet stocks that went public, ultimately, went out of business and tech and telecom suffered through a multi-year depression. Big companies like Cisco plunged almost 90 percent in value while equally large forms like Nortel simply went away. It is altogether possible that 'angel investors' involved in crowd funding small, illiquid, private companies, it is unlikely that the magnitude of any coming crash is anywhere near that of the collapse that began in mid-2000.
Insana concluded with a clear statement: "Crowdfunding small, private, companies is a tiny bubble, not the type of bubble from which systemic collapses occur."
Posted-In: dot-com bubble Mark Cuban ron insana Tech BubbleExclusives Tech Best of Benzinga
View Comments and Join the Discussion!