Want To Invest Like A Billionaire? iBillionaire Has An App For That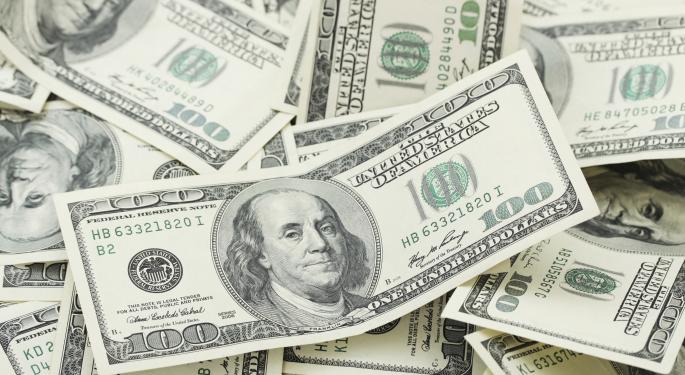 Who will be the next Apple? What company with what disruptive idea will turn the world of technology upside down? In this series, Benzinga interviewed CEOs of several technology startups that are making waves today in hopes of making a difference tomorrow.
Imagine receiving a text message from Warren Buffett saying, "I just bought some shares of Wells Fargo."
For those not on Buffett's personal contact list, a company called iBillionaire might be a good way to keep track of the investing activity of the Oracle of Omaha and other successful billionaire investors.
iBillionaire is a finalist in Benzinga's upcoming FinTech Awards in New York, slated to be held April 8.
Related Link: Ever Wanted To Replicate A Hedge Fund? HedgeCoVest Explains How
Learning From The Best
Raul Moreno, CEO of iBillionaire told Benzinga he has been a fan of Warren Buffett since the age of 13.
"I always thought he had a buy and hold strategy forever," Moreno said, "and that is not always the case."
Realizing big money investors, even those he had long followed, don't always follow a predictable investing path led to the creation of iBillionaire.
In its original form, iBillionaire was a mobile app designed to track the investments of leading billionaires and help investors learn from the best of the best.
Birth Of An Index
Less than a year later, the iBillionaire Index launched. The index curates a basket of 30 U.S. equities held by a select (and changing) pool of billionaires.
The index was licensed to Direxion Investments for the creation of the Direxion iBillionaire Index ETF.
The launch of iBillionaire 2.0 took place at the beginning of 2015, along with the release of the iBillionaire High Dividend Index.
Shying Away From Energy
The company's just released rebalance of its portfolio showed some interesting movement among tracked billionaires, Moreno said.
"One of the things we were paying a lot of attention to was the energy sector," he noted.
Plummeting petroleum prices have taken a major toll on energy with several billionaires, including Buffett, backing away.
Both Halliburton Company (NYSE: HAL) and National-Oilwell Varco, Inc. (NYSE: NOV) have been dropped from the iBillionaire Index with only Carl Icahn's pick Chesapeake Energy Corporation (NYSE: CHK) and new addition CONSOL Energy Inc. (NYSE: CNX) remaining.
Consumer Discretionary And Technology Uptick
"Corresponding to that (dumping energy) there was an increase in consumer discretionary and also in the tech sector," said Moreno. "We believe they (billionaires) think lower energy prices will result in more discretionary income for the American consumer.
"The reduction in energy is something we've seen over the past two quarters," Moreno said. "Technology has always been a big part of the picture."
He continued, "One of the reasons we created iBillionaire is because I am both a Buffett fan and a technology fan. It is well known that Warren Buffett does not invest in technology companies, but there are other billionaires who do.
"For example," he said, "Carl Icahn has a very big exposure to Apple, eBay and Netflix. Through iBillionaire, we provide investors insight not only into Buffett, but into other billionaires as well."
Why It Works
"Our goal," Moreno said, "is to help everyday investors access this information and become better investors. Hopefully the (iBillionaire) app achieves that goal.
"First of all, we are tracking billionaires who are long-term investors. These billionaires, when they go into companies as a business strategy, are not day traders. The actions and investments of billionaires typically last well more than a quarter and take a long time to implement."
How It Works
"The index is a rules-based index," Moreno said. "We do not have any active management involved. It is a passive index. Obviously the billionaires are very active in their strategies so there is somewhat of an active component.
"The index," he noted, "has doubled the performance of the S&P. If you look at the ETFs in the world, there's $362 billion tied to ETFs that track the S&P. If our index outperforms the S&P there's no reason why in three, five or 10 years we should have more or less the same."
Related Link: How To Invest Like A Billionaire Using ETFs
Looking Ahead
"We are just getting started," Moreno told Benzinga. "We are firm believers that there are people who can outperform the market."
Doubling down, Moreno added, "I think one of the new things in the world of finance is (the notion) that 'nobody can outperform the market and (only certain) advisors have the absolute truth.'
"I don't believe that," he concluded.
At the time of this writing, Jim Probasco had no position in any mentioned securities.
Posted-In: Carl Icahn direxion Direxion iBillionaire Index ETFEntrepreneurship Startups Exclusives Tech Interview Best of Benzinga
View Comments and Join the Discussion!