Is Alibaba Faking Orders? This Report Tries To Answer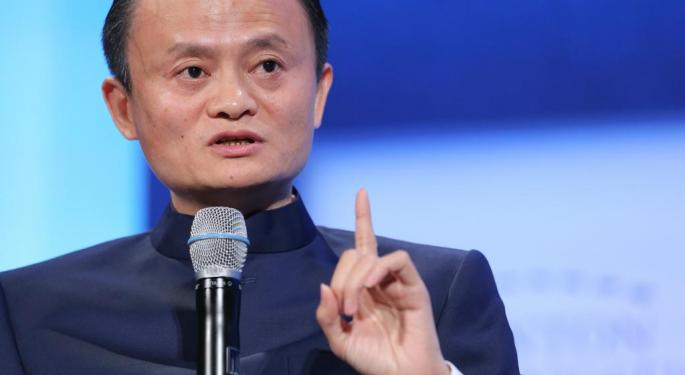 Shares of Alibaba Group Holding Ltd (NASDAQ: BABA) were trending lower Tuesday morning following a Wall Street Journal article on Monday evening stating that some orders may be fake.
In the article, an entrepreneur named Mr. Ciu from the southeastern Chinese city of Hangzhou, said he turned to fake orders to draw more attention to the hair clips and costume jewelry he sold on the shopping sites of Alibaba. Faking orders, also called "brushing" in China, "involves paying people who pretend to be customers. letting vendors pad their sales figures and boost their standing on online marketplaces, which often gives prominence to larger-volume sellers with good track records."
According to WSJ, vendors pay brushers the cost of the products they are ordering, plus a fee. The brushers place the orders and make payments using that money. The vendors then ship boxes that are empty or full of worthless trinkets, while the brushers write glowing reviews.
The practice is considered a form of false advertising, which is prohibited in the U.S. and China. Chinese sellers found doing so face fines and restrictions on their business. But Mr. Cui, who asked to be identified only by his last name, said he relied on fake orders because he felt there was no other way for his products to be seen.
This latest controversy places Alibaba in a further bad light, with questions regarding the legitimacy of the volume of transactions it reports.
Shares of Alibaba were trading down 1.2 percent at $82.95 in the premarket; Alibaba's all-time low of $82.81 was made on October 15, 2014.
Posted-In: China Mr. CiuNews Wall Street Journal Media Best of Benzinga
View Comments and Join the Discussion!