Amid Icahn Spinoff Rumor, 'Undervalued' HBO Would Be 'Fantastic' Without Time Warner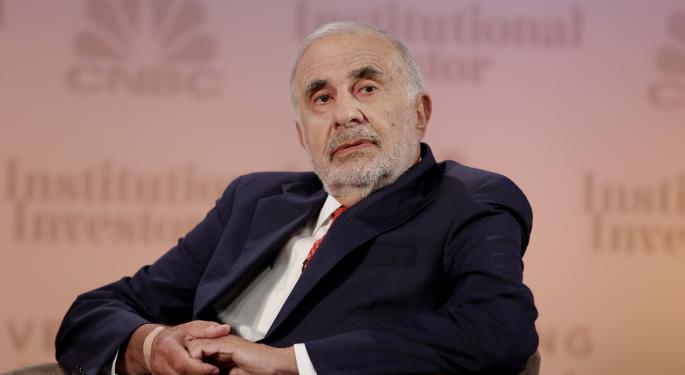 Time Warner Inc (NYSE: TWX) CEO Jeff Bewkes has said that the company won't spin out HBO, but could a nudge from Carl Icahn change that?
Icahn, the famous activist investor who successfully persuaded eBay Inc (NASDAQ: EBAY) to spin out PayPal, is rumored to be after a standalone HBO.
"Really, they probably should spin it out," Sean Udall, CIO of Quantum Trading Strategies and author of The TechStrat Report, told Benzinga. "I would make an argument that HBO is quite undervalued."
Related Link: Experts, Investors Applaud eBay Inc-PayPal Split
Udall referred to HBO as a "durable" content provider that would be a "fantastic" performer without Time Warner.
"They've been operating an original content studio for a lot longer [than Netflix]," he said. "I think that would work great. They've been doing it for a long time, they know what to pay people, they know the cost structure."
Of all the pay-TV channels offered via cable, Udall said that HBO is the one he can't live without. If he could only choose one, it would be HBO.
"I would argue that they've probably been the best at generating content," Udall added.
HBO Vs. Netflix
Udall speculated that, should HBO leave Time Warner, it might have some advantages over Netflix, Inc (NASDAQ: NFLX).
"They might have a better structure for margins, monetization, long-term deals and contracts," said Udall. "Whereas Netflix is trying to build out its content business with the shows, that's all HBO has ever done and it's all the company has ever known."
HBO does have one problem: it replaces old and new films fairly quickly. It's not uncommon for a movie to disappear six to eight weeks after it debuts. On Netflix, the same films hang around for months or years at a time.
That may not be an issue, however.
"My single biggest criticism of Netflix is that it's a junk store," said Udall. "Their movie selection is terrible. If you count the quality of the HBO movies, especially on a month-by-month basis…there's no competition. It's not even close. HBO always has much more, much better, much newer movies. They do [change] the list [of movies] fairly quickly, but they're replaced with other stuff."
Udall praised Netflix's TV content, but referred to its movie lineup as one of its "biggest weaknesses."
Just A Rumor?
Udall is clearly a fan of the idea that HBO could be spun out. He believes the company would perform better as a standalone firm because it would be more incentivized to turn a profit.
Regardless, he isn't sold on this rumor. He said there's no reason anyone should ever believe an Icahn-related investment rumor.
"I think any rumor now of Icahn is funny because I think Icahn will tell the world about it," Udall concluded, referring to Icahn's market-moving tweets.
Disclosure: At the time of this writing, Louis Bedigian had no position in the equities mentioned in this report.
Posted-In: Carl Icahn EBAY HBO PayPalNews Rumors Exclusives Tech Best of Benzinga
View Comments and Join the Discussion!