Wearables Not Just For Humans Anymore!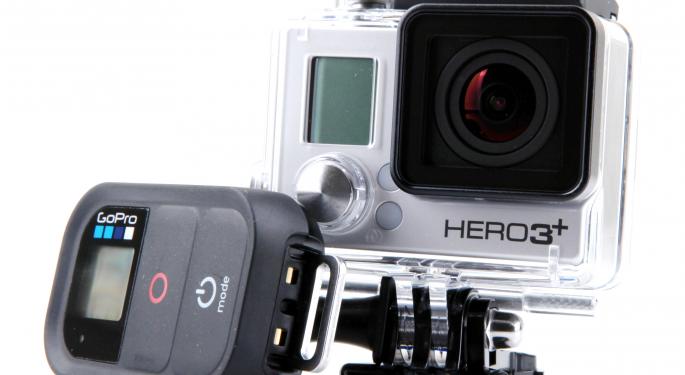 The rising popularity of bio-monitoring devices and wearable technology has spawned an entirely new industry aimed at helping people keep tabs on their four-legged-friends.
What began with strapping a GoPro Inc (NASDAQ: GPRO) camera to a dog as it chased a Frisbee or setting up hidden cameras to find out who was getting into the garbage cans has become a multi-million dollar industry that some say is set to continue growing.
Pet-Tech
A report from IDTechEx projected that the wearable technology market for pets will grow to $2.6 billion over the next decade as more and more owners invest in monitoring devices designed to keep their pets safe.
While the study showed that tracking and location sensors would be the top priority for consumers, everything from behavior monitors to medical diagnosis devices could gain momentum in the coming years.
Fur-Baby Monitors
Some companies are looking to solve an age old problem for animal lovers— understanding and interpreting pets' behaviors.
Pet-tech company Whistle has focused its research and development on activity trackers that help owners understand how much exercise their pet is getting and when their furry friend is most likely to act out from boredom.
The company recently raised $15 million in order to expand its offerings to include GPS tracking as well.
Other companies like Voyce are helping owners and veterinarians keep tabs on pets' health by monitoring and recording things like the animal's pulse and respiratory rate.
Related Link: Could Waffles Be The Future Of Logistics?
Future Growth
While wearable pet-tech is still in its infancy, venture capitalists are keeping a close eye on the industry, which could balloon in the coming years.
Pet products make up a staggering $96 billion in the global marketplace and US consumers alone are expected to shell out around $60 billion for pet products this year; so a $100 device that ensures Fido is as safe and healthy as possible may not be that far fetched.
Posted-In: Voyce wearable technology WhistleTop Stories Tech Best of Benzinga
View Comments and Join the Discussion!