When It Comes To Oil, Markets Are Asking, 'Are We There Yet?'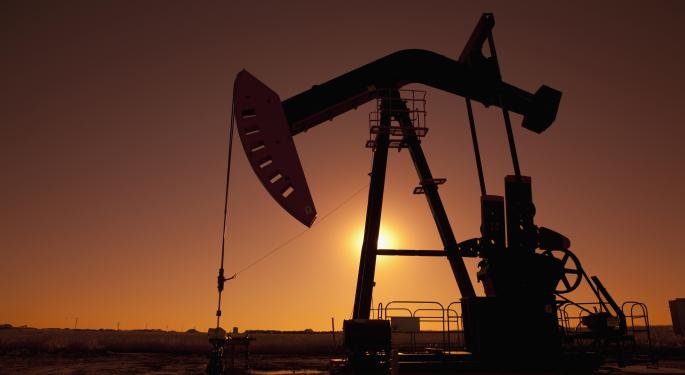 Oil prices inched upward on Friday morning in anticipation of data expected to show that the number of U.S. drilling rigs has declined, a signal that producers are cutting back.
The commodity's prices have been on a roller coaster ride over the past month as traders and analysts look for any signal as to where oil is heading.
While opinions of what shape the commodity's recovery will take are dramatically different, one thing is for sure— crude prices can't recover without a combination of increased demand and significant production cuts.
Producers Struggling, But Continuing
U.S. producers are likely to be the first group to cut back on production as the cost to produce shale oil is dramatically higher than that of other types.
However, output from the U.S. has remained consistent, suggesting that producers are still able to turn a profit as long as prices are above $40.
Last week U.S. government data showed that the nation's output had risen to its highest level since 1973 at 9.2 million barrels; but another survey showed that the nation's rig count was down.
Later on Friday, a report is expected to show that the number of rigs has declined even further, a supportive sign for crude prices.
Even Saudi Arabia, which pushed to maintain OPEC's output in the face of declining prices last year, is feeling the pain of dramatically lower crude prices.
The nation's state-owned Saudi Aramco has begun cost cutting efforts in order to deal with lower profit margins. The company is considering a 25 percent cut to its future production and exploration spending and has negotiated some of its operating costs lower.
Related Link: Savings At The Pump Not Enough To Loosen Consumers' Purse Strings
Demand Still Lagging
One of the major reasons oil prices have been unable to recover is a lack of strong demand. While some analysts see ultra low prices eventually spurring on nations' appetites for crude, current economic struggles in Europe and Asia have kept a lid on oil purchases.
In the U.S., the demand for distillate has risen as heating and power needs increase on the East coast due to extremely cold temperatures.
However, February and March generally mark a seasonal slump for crude as refineries shut down for maintenance. Last week refineries were operating at 88.7 percent and that figure is expected to continue declining.
Posted-In: Saudi AramcoCommodities Top Stories Economics Markets Best of Benzinga
View Comments and Join the Discussion!