Federal Reserve To Proceed With Caution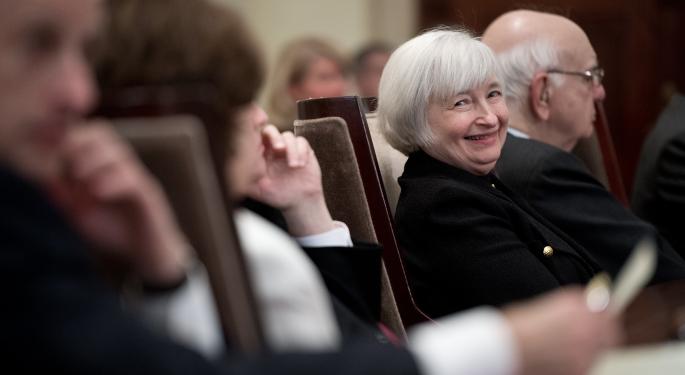 Minutes from the Federal Reserve's January policy meeting showed that the bank's governing council was divided over when and how to raise the bank's key interest rate.
Revealed on Wednesday, the minutes showed that some U.S. central bankers were keen to hold off raising rates for as long as possible to ensure that the economy was strong enough to withstand the hike amid uncertain global economic conditions.
Inconclusive
Although the minutes showed that there is some worry within the central bank about raising rates too soon, the information ultimately didn't provide any sense of when the bank is looking to implement a move.
Fed officials discussed the importance of evaluating economic data and keeping an eye on global economic developments, and agreed that economic performance would be the main driver of a rate hike.
Markets Relax
Following the release of the minutes, share markets inched upward and the dollar lost some ground as most took the information as a good indication that there wasn't going to be a rate hike in the near future.
Related Link: Warren Buffett Thinks The Fed Shouldn't Raise Rates In 2015
Fed Moves Slow And Steady
Although traders have recently been hanging on every word from the Fed, some believe there is a bit of overreaction about the possibility of a rate hike. Ever since Janet Yellen took over at the helm of the Federal Reserve, the bank has been cautious and data driven, giving markets no reason to believe she will be hasty in moving forward with raising rates.
The bank is likely to continue providing markets with forward guidance and taking small, measured steps when it comes to tightening in order to disrupt markets as little as possible.
Posted-In: Federal Reserve Janet YellenPolitics Top Stories Federal Reserve General Best of Benzinga
View Comments and Join the Discussion!