Carl Icahn Is Bullish On Industrial Stocks: Here's All About His Latest Moves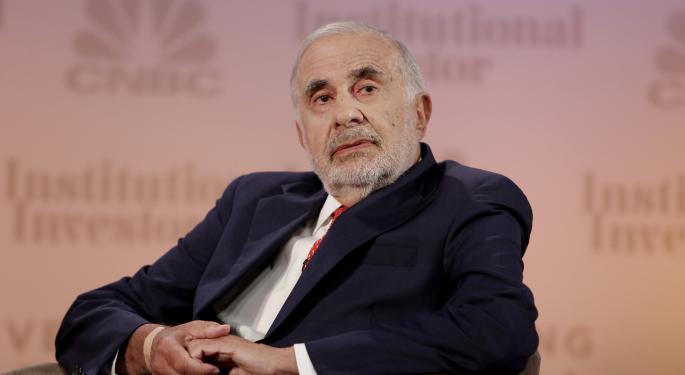 As the deadline for fourth quarter 13Fs arrived on Tuesday, Carl Icahn disclosed his long equity positions through December 31, 2014.
The famed investor declared an equity portfolio worth almost $31.9 billion, down from $33.6 billion by the end of the third quarter. His stakes were mainly concentrated in industrial (35.5 percent of the total portfolio) and information technology stocks (about 30.2 percent).
Over the fourth quarter of 2014, Icahn added Manitowoc Company Inc (NYSE: MTW) to his holding, increased his exposure to another 5 companies, and exited CVR Refining LP (NASDAQ: CVRR).
Manitowoc shares were up more 1.3 percent on Wednesday, after the activist investor disclosed ownership of 4.49 million shares worth almost $100 million.
Shares of CVR were down about 1 percent.
Other companies that felt Icahn's bullishness were Hertz Global Holdings, Inc. (NYSE: HTZ), Navistar International Corp (NYSE: NAV), eBay Inc (NASDAQ: EBAY) and his own Icahn Enterprises LP (NASDAQ: IEP).
Icahn raised his stake in:
Hertz by 33 percent, to 51.92 million shares, worth almost $1.3 billion.
Navistar by 13 percent, to 16.27 million shares, worth more than $500 million.
eBay by 445,686 shares, to 46.27 million shares, worth almost $2.6 billion.
Icahn Enterprises by 1 percent, to 108.8 million shares, with a market value of more than $10 billion. This remains his largest position, same as in previous quarters.
Posted-In: Carl IcahnHedge Funds General Best of Benzinga
View Comments and Join the Discussion!