G20 Statement Means Strong Dollar Likely To Continue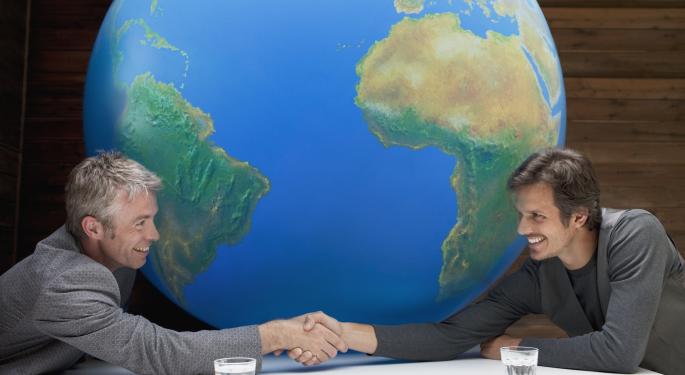 This week's Group of 20 (G20) summit was largely focused on how the world's top finance leaders can promote economic growth and keep the global economy afloat during a turbulent period.
On Tuesday, the group emerged from their discussions touting the benefits of aggressive central bank stimulus and putting to bed concerns about an international currency war.
G20 Backs Central Bank Action
The G20 released a statement backing central bank easing despite worries about depreciating currencies. Instead, the summit said that current economic conditions are not enough to pull struggling economies out of a slump, so monetary policy is the only choice for many nations.
The group commented that currency depreciation as a result of this aggressive easing is to be expected and is considered acceptable under the ministers' agreement.
Good News For Struggling Economies
The news is welcome for regions where central banks are moving rapidly to inject cash into the financial system.
The eurozone, China and Japan have all seen their exports rise on account of weakening currencies, something that is likely to boost their economic strength.
Strong Dollar Hurts U.S. Firms
Many U.S. corporations have struggled to remain competitive as the rising U.S. dollar makes the nation's exports less attractive. Large companies with a large amount of foreign revenue and overseas business will find it difficult to keep up with competition from cheaper alternatives.
The U.S. auto industry has been a vocal supporter of regulations regarding currency depreciation as the dollar's rise could hurt sales in foreign nations.
Related Link: Global Markets Worry That Wednesday's Meeting Will Leave Greece Without Funding
Some Businesses Thriving
However, not all U.S. companies will feel the squeeze; small-cap companies with very little overseas revenue could reap the rewards.
PC Connection, Inc.'s (NASDAQ: PCCC) share price has risen alongside the dollar as the company's limited overseas exposure is further helped by cheap import costs on the electronic components it sells.
Douglas Dynamics Inc (NYSE: PLOW) is also likely to see similar benefits as the company's business of making equipment for snow plow trucks is largely based in the U.S., but relies on raw material imports.
Posted-In: News Forex Global Top Stories Economics Federal Reserve Markets Trading Ideas Best of Benzinga
View Comments and Join the Discussion!