Snapchat Isn't Just For Teen Messaging Anymore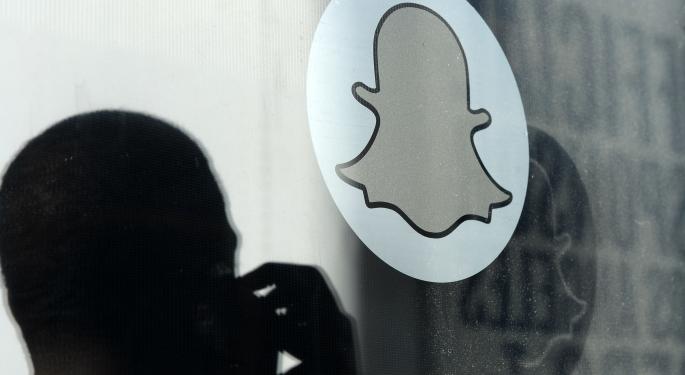 With attention spans getting shorter and social media sites quickly changing how people get their news, Snapchat is quickly evolving to become more than just secret teen messaging service.
The app has rolled out several upgrades over the past few months in order to enhance the user experience, but in recent weeks it became clear that the upgrades were also the beginning of the app's transition into becoming a more comprehensive media outlet.
24 Hour News
Last week, Snapchat revealed its latest service, called Discover, which will allow stories comprised of text, video and pictures to be made available to users for 24 hours.
Several entertainment brands are already on board; Time Warner Inc's (NYSE: TWX) CNN and Yahoo! Inc. (NASDAQ: YHOO) are among those hoping to reach a new audience by creating easily digestible, fast paced news stories using the Discover service.
Growing User Base
Discover's launch has created a buzz around Snapchat's evolving presence and has many wondering if the company may see an influx of new users who want to access the exclusive content.
The addition of several entertainment 'channels' could be a catalyst that pushes the Facebook generation to check out the app's offerings.
Net Neutrality Has Some Unlikely Backers
Reaching Out To Gen-Y
Vice Media Inc., an online media company, touted the success of its Snapchat channel on Thursday, saying that the service has provided Vice with the opportunity to reach a different group of viewers that have been unreachable on other platforms.
Vice is currently planning to roll out a 24 hour Snapchat story that will take viewers inside a Chinese bitcoin mining firm. Once the content has been erased, Vice says it will then transfer the story to other platforms.
Posted-In: SnapChat Vice Media IncPsychology Top Stories Tech General Best of Benzinga
View Comments and Join the Discussion!