ECB Steps Away From Greece, Markets Sink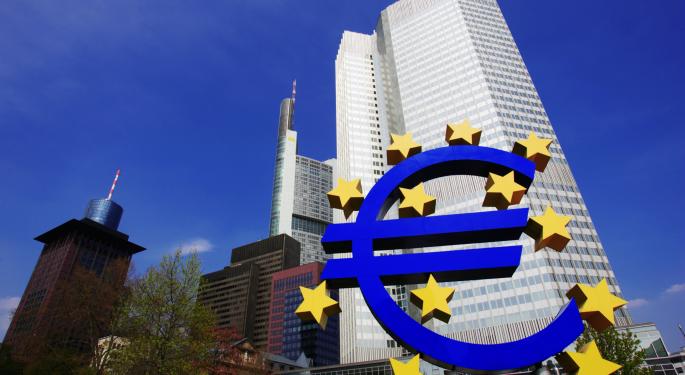 On Wednesday, the European Central Bank sent shock waves through the markets when it announced that it wouldn't be playing nice with Greek officials any longer.
The region's central bank said it wouldn't accept Greek bonds in exchange for funding unless Greek officials are able to come to an agreement with the nation's creditors.
No More ECB Money
Following a meeting between Greek Finance Minister Yanis Varoufakis and ECB President Mario Draghi, the ECB announced that Greece's central bank would be on its own when it came to funding the region's struggling banks.
If the Bank of Greece is unable to solve banks' funding issues, the nation's cash-strapped government would be responsible for coming to the rescue, a scenario likely to end in disaster.
Widespread Dismay
The ECB's decision to step back from Greece's financial problems required a majority vote from central bankers across the eurozone, meaning that Varoufakis and newly appointed Prime Minister Alexis Tsipras have very little support among their peers in their quest to renegotiate Greece's bailout terms.
Greek Markets Hard Hit
The news weighed heavily on big banks like the National Bank of Greece (NYSE: NBG) and Piraeus Bank, both of which have been struggling to deal with deposit outflows since Tsipras was elected.
Global X Funds (NYSE: GREK), an ETF that tracks Greek stocks, lost more than 10 percent on Wednesday following the announcement as investors began to worry that a Greek exit from the eurozone could be a possible outcome.
On February 16, eurozone finance ministers are set to meet to discuss the region's financial health; but Greece's troubles are expected to dominate the summit. The meeting's outcome will be closely watched as investors look for any signs of negotiation.
View Comments and Join the Discussion!
Posted-In: Alexis Tsipras European Central BankEurozone Politics Top Stories Economics Markets General Best of Benzinga