Report: Here's An Undiscovered 'SecretCap' With Large Revenue And High Insider Ownership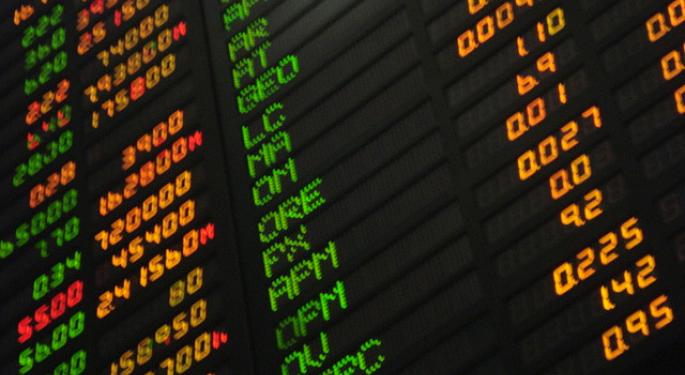 Tom Shaughnessy is the author of SecretCaps.
One significantly undiscovered microcap is Legacy Education Alliance (OTC: LEAI), which has sparked the interest of the SecretCaps team.
The company is a leading provider of educational training seminars, conferences and services. Legacy's main target is education advancement in the areas of real estate investing, financial instruments, and personal finance.
The company's reach is impressive, with students in over 100 countries, 200 employees globally and 900K+ people participating in its Rich Dad Education Workshops since 2006.
Legacy's business is leveraged upon helping and educating individuals in the many subsets of financial knowledge
Brand Variety
One of the key strong points is the multiple brands the company can offer in workshops. These range from the popular "Rich Dad Education" to up and coming brands such as "Dare To Be Rich." The ability to leverage multiple brands could lead to more growth and higher risk mitigation than simply relying on one brand.
The company's flagship brand is "Rich Dad Education," created by Robert Kiyosaki, which teaches everything from live courses to mentoring programs on real estate investing to investing and finance.
Financials
Legacy has 20 percent+ insider ownership, an attractive feature, and $4.6 million in cash, which is uncommon for a microcap company to have such a large cash balance.
Its business model has been proven with 16 percent+ Y/Y revenue growth to $75 million year-to-date through September 30, 2014. The company has 20 million shares outstanding, attractive for a microcap, and a cleaner share structure than seen in many microcap companies.
Licensing Agreements
Legacy has licensing agreements with Rich Dad Education and others, such as Robbie Flower and Martin Roberts, to market and sell materials and run workshops based on these brands.
Growth Opportunities
Legacy's growth strategy is to expand internationally in 2015 and 2016, which is mainly untapped by the company currently.
Further, the company is moving to offer its services online in a more aggressive manner. This includes improving technology, bandwidth and presence on the Internet. These improvements are underway, and are demonstrated now with Legacy's new technology platforms, which allow for streaming video and interactive e-learning, which the company did not have in the past.
Outside of this, Legacy is moving to continue to develop its U.S. presence to grow and maintain its revenue stream. Internationally, the company is looking to expand and amended its agreement with Rich Dad (signed in March 2013) to allow for worldwide exclusivity.
Undervalued
On a valuation basis, Legacy is undervalued in comparison to peers. With a 0.13 times revenue multiple and 1.7 times income from operations, shares are much cheaper than peers such as Aspen Group, which sports a 4.5 times revenue multiple.
Risks
Legacy is a microcap company and investors should be aware of the risks associated with these companies, such as price swings and illiquidity. Investors should also be aware of the risks to Legacy, which include any slow down in popularity of its offerings, or if the company's growth opportunities do not come into fruition.
Legacy is not a new company, and readers should be aware that it was created through a merger several months ago. The acquiring entity, Priced In Corp, granted 80 percent of its shares to Tigrent (original LEAI), and the combined entity is now Legacy.
Conclusion
Legacy is a virtually unfollowed and undiscovered microcap company with a large revenue stream and high 20 percent insider ownership. With $4.6 million in cash and 20 million shares outstanding, the company is more stable than other microcap companies currently trading.
More noteworthy is the company's attractive valuation, which is a fraction of the company's larger peers.
With the risks noted, Legacy has made the SecretCaps watchlist, and the team will continue to track the company's performance and updates.
To access our 13 Page Report On Our Latest Microcap Company, Click Here Now
Disclosure:
By reading this post you agree to SecretCaps' full disclosure. This post is not investment advice and is strictly informational. Do not trade on the content within this report.
Image credit: Katrina Tuliao, Wikimedia
The preceding article is from one of our external contributors. It does not represent the opinion of Benzinga and has not been edited.
Posted in: Small Cap Analysis Trading Ideas Best of Benzinga