Icy Relations Between Athens And EU Show Signs Of Thawing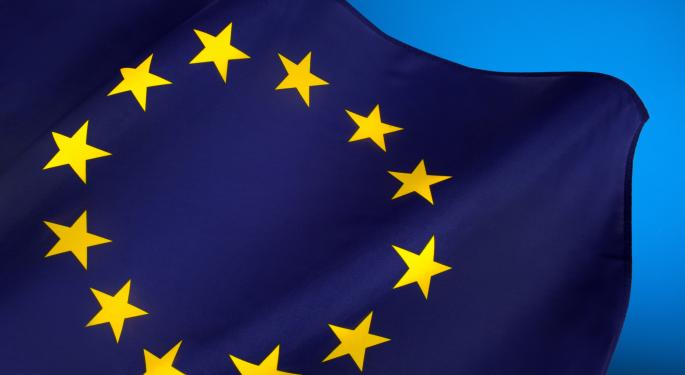 European markets began the day optimistically as investors maintained focus on the continuing negotiations between Athens and the EU over the nation's bailout program.
The two sides got off to a rocky start after newly elected Prime Minister Alexis Tsipras began his term by reversing some of the nation's previously agreed to austerity cuts; but on Tuesday Greece and its creditors looked to be working towards an agreement.
Varoufakis Offers Debt Menu
On Monday, Greek finance minister Yanis Varoufakis reassured markets that he was looking to come to an agreement with Greece's creditors, and proposed a "menu of debt swaps" in lieu of asking the troika to write off the nation's €315 billion worth of debt.
The proposal would allow Athens to exchange its debt for bonds and would include a pledge for economic reform as a part of its conditions.
Varoufakis' admitted that the details of the plan would need to be worked out, but said that he was open to discussing the arrangement with EU officials.
Tsipras To Test The Waters
Tsipras is set to speak with Italian Prime Minister Matteo Renzi on Tuesday, a meeting that will provide a good gauge as to how Athens' request for leniency has been received.
Renzi's political position as a center-left leader coupled with Italy's own financial struggles makes him most likely to sympathize with Greece's struggle.
Rise In Anti-Euro Sentiment
EU heavyweights Greece and Spain are less likely to be on board with Syriza's changes to Greece's bailout plans. Both nations are struggling with their own radical leftist movements which are cheering for a eurozone break up.
Eurozone Fractures Grow As Tension Between Athens And EU Simmers
With both nations due for regional elections in the coming months, their respective nationalist parties are quickly gaining popularity. Any concessions given to Athens' Syriza government are likely to fan the flames for anti-euro support at home.
Banks Hardest Hit
If the two sides do not come to an agreement, Greek banks will likely be the biggest losers. News of a compromise helped the National Bank of Greece (NYSE: NBG) rise more than 10 percent on Monday, but the bank's stock has fallen more than 20 percent over the past week as worries that the next installment of bailout funding will not be delivered weigh in.
View Comments and Join the Discussion!
Posted-In: Alexis Tsipras Matteo Renzi Yanis VaroufakisEurozone Top Stories Markets Best of Benzinga