Did An Undisclosed SEC Probe Factor In The Departure of Mattel's CEO?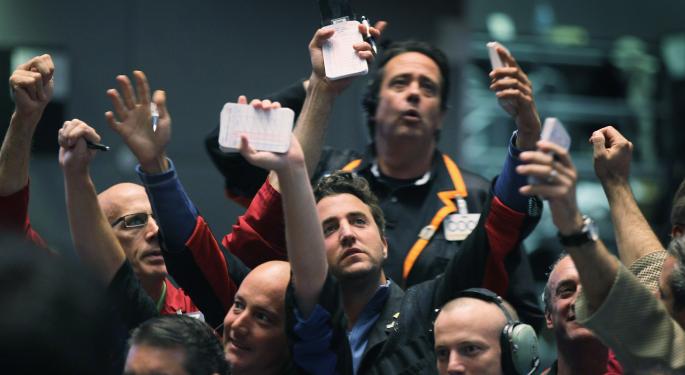 This was originally posted to the Probes Reporter website for our subscribers on Tue, 2015-01-27.
Mattel, Inc. (NASDAQ: MAT): On 06-Sep-2013, we first received information from the SEC suggesting this company was involved in unspecified SEC investigative activity. In May-2014 on-going enforcement proceedings were then confirmed, as indicated below. None of this investigative activity was disclosed at the time.
From the Probes Reporter Database
| | | | |
| --- | --- | --- | --- |
| Date of SEC Response | Response Type | Company Name | Ticker |
| 12-Sep-2012 | Nothing Found | Mattel, Inc. | MAT |
| 6-Sep-2013 | Possible Invesigation | Mattel, Inc. | MAT |
| 6-Mar-2014 | Possible Investigation | Mattel, Inc. | MAT |
| 7-May-2014 | Confirmed Investigation | Mattel, Inc. | MAT |
We don't know what the SEC probe confirmed last May was about. We are awaiting word on a request we filed 23-Dec-2014.
As the former CEO was in office in the time period of this undisclosed SEC activity, and as investors find their way forward, we recommend asking the following questions regarding our findings:
What was the SEC investigating?
Is it still ongoing?
To what extent was the former CEO involved in this probe? It's safe to assume the former CEO, the Mattel board, legal counsel, and auditor were at least aware.
In what way, if any, did the SEC probe contribute to the CEO's departure?
Why was it not disclosed?
To learn more on our process and what our findings mean, click here.
Notes: The SEC did not disclose the details on investigations referenced above. The SEC reminds us that its assertion of the law enforcement exemption should not be construed as an indication by the Commission or its staff that any violations of law have occurred with respect to any person, entity, or security. New SEC investigative activity could theoretically begin or end after the date covered by this latest information which would not be reflected here.
Disclaimer: Probes Reporter, LLC is not an investment adviser and does not offer or provide personalized investment advice. The information on ProbesReporter.com is not a solicitation connected to any security. The information we provide is obtained from company submissions and our own Freedom of Information requests made to the Securities and Exchange Commission. No representation or warranty is made as to the timeliness or completeness of any information found on ProbesReporter.com.
Probes Reporter does not adopt the truth or falsity of the contents of any of the documents or filings referred to on this website, and no conclusion of wrongdoing should be inferred from the fact that an investigation has been initiated by the SEC. Probes Reporter is not the guarantor of any investment and cannot be held liable for any losses or expenses incurred as a result of reliance upon any information contained herein, and ProbesReporter.com is not a substitute for your own due diligence, which may include advice from an investment professional.
The following article is from one of our external contributors. It does not represent the opinion of Benzinga and has not been edited.
Posted-In: Probes ReporterNews Legal Management Best of Benzinga
View Comments and Join the Discussion!